Rear Hitch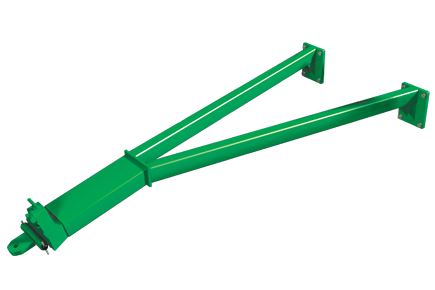 An optional long-reach rear hitch for auxiliary trailering features an extendable swinging tongue for easy hook-up.
Mounted Harrows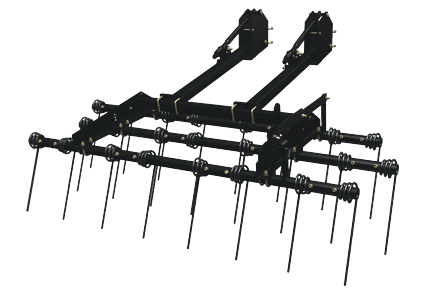 3-bar harrows can be adjusted for deep or shallow penetration. They feature a heavy, yet flexible design for floating over rocks and deep ditches.
Extended Shanks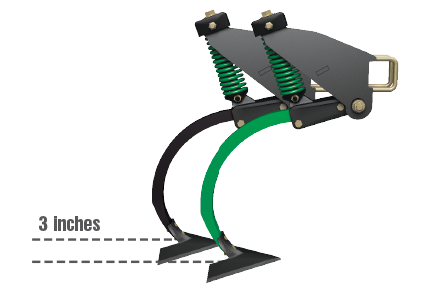 Extended shanks are available to provide 3 more inches of tillage depth for a maximum depth of 12 inches.
Wing Extensions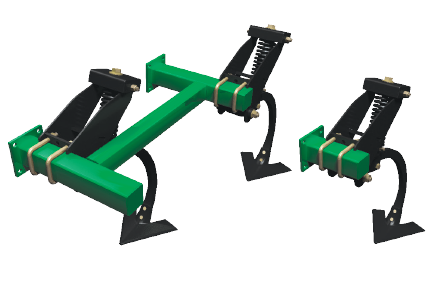 Modular wing extensions increase the working width of the implement by increments of 2, 4 and 6 feet.
Tires
The superchisel comes standard with 11L tires, however optional 11L tires with deavier duty axles and hubs offer additional durability and strength. Larger-diameter 12L tires are also available (reduces max chisel depth by 1-1/2 inches).
Paint Color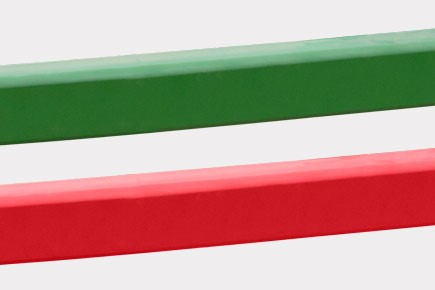 With any custom Summers equipment order, choose between green or red, whichever best fits your farming operation.
---
Related Products:
DiskChisel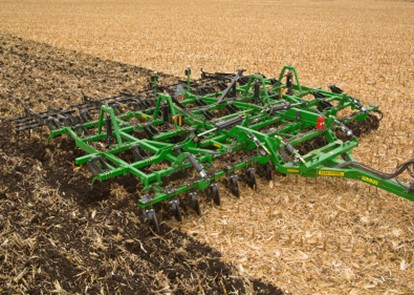 The DiskChisel is a combination tillage tool with individually hub-mounted disk blades, four ranks of chisel shanks, and a 4-bar harrow.
CoulterChisel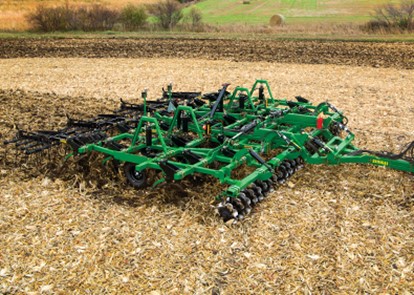 The CoulterChisel is a combination tillage tool with gang-mounted coulter blades, four ranks of chisel shanks, and a 4-bar harrow.
Superweeder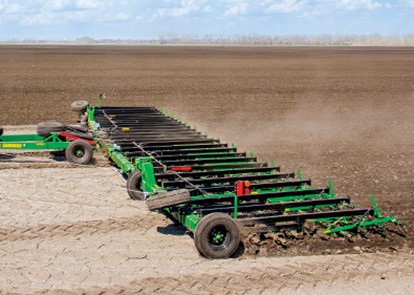 The Superweeder has 4 ranks of adjustable S-tines, followed by a 5-bar bent-tooth harrow to provide an ultra smooth field finish.
DK Diamond Disk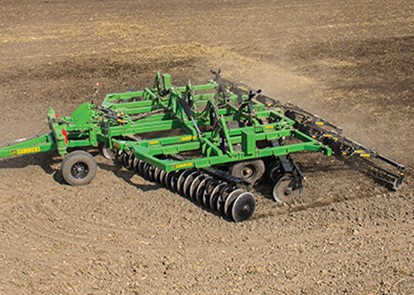 The DK Diamond Disk is a conventional tillage tool with many benefits over standard X-frame disks. It's equipped with 26-inch concave disks for aggressive soil mixing.
DT Diamond Disk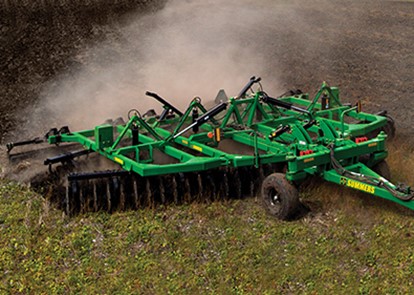 The DT Diamond Disk is a cross between conventional and vertical tillage. It's notched disks are ideal for residue chopping and mixing, making it a versatile tool for a variety of tillage strategies.