Superior Residue Flow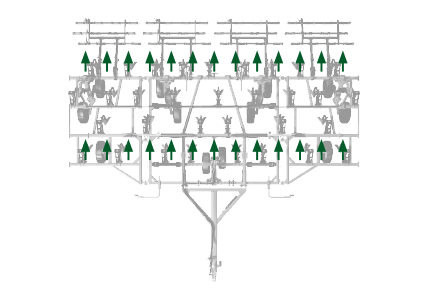 The Superchisel includes 12-inch shank spacing on four ranks with 38 inches in-between ranks. This configuration allows residue to move freely through the unit, while breaking compaction from shank to shank.
Chisel Shanks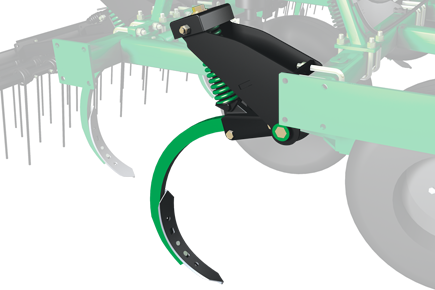 With a 6-inch pivot width, each chisel shank is formed "on edge" to reduce draft and improve residue flow. The shanks are spaced on 12-inch centers and offer more than 31 inches of frame-to-sweep tip clearance.
Trip Assembly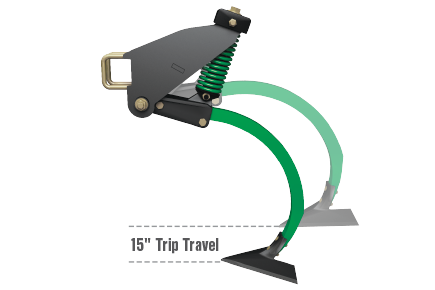 The aggressive springs help the sweeps maintain preset depth levels for consistent results. They come with a 15-inch trip clearance and standard trip pressure of 700 pounds to help minimize damage from large rocks and other obstructions. 1,050-pound trip pressure is standard on 16- to 30-foot models, and optional on 32- to 60-foot models.
Chisel Sections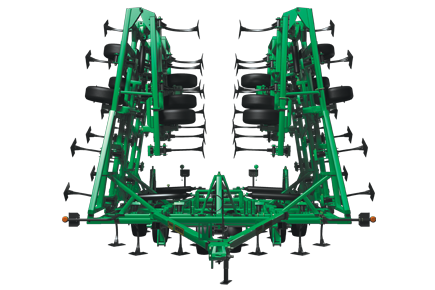 Depending on working width, the chisel plows are offered in one-, three- and five-section designs. Despite the number of sections, all models are designed for consistent depth control.
Hitch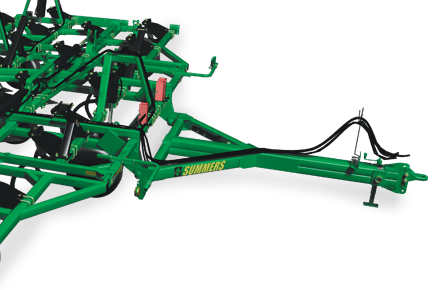 16- to 30-foot Superchisels come equipped with a hydraulic hitch, which is adjustable from the tractor cab. On 32- to 60-foot Superchisels, a floating hitch with tricycle wheel arrangement on the center section provides a wider, more stable wheelbase that becomes narrower as the machine is lowered into field position. This feature enhances the chisel plow's ability to follow ground contours. The floating hitch comes standard with dual-front walking wheels, but is also available with optional caster wheels to help ensure accurate depth control.
Heavy-Duty Walking Tandems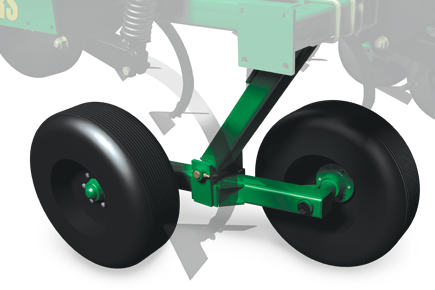 Heavy-duty walking tandems help level the Superchisel and provide consistent depth across the one-, three- and five-section models. All wing-wheel hubs are protected by trash-guarded V-seals.
Single-Point Depth Control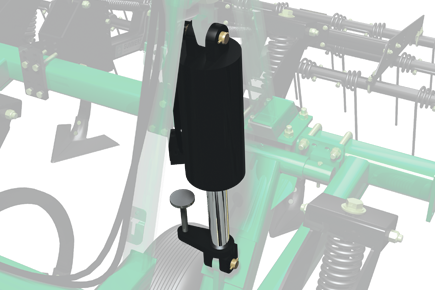 The depth setting for the entire implement can be adjusted from just one of the hydraulic cylinders.
---
Related Products:
DiskChisel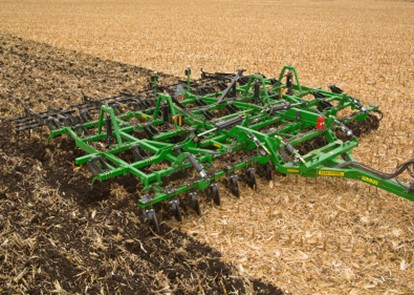 The DiskChisel is a combination tillage tool with individually hub-mounted disk blades, four ranks of chisel shanks, and a 4-bar harrow.
CoulterChisel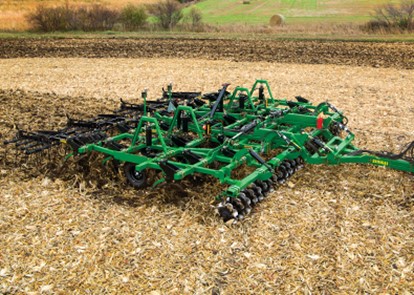 The CoulterChisel is a combination tillage tool with gang-mounted coulter blades, four ranks of chisel shanks, and a 4-bar harrow.
Superweeder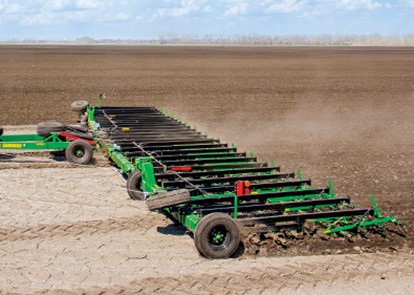 The Superweeder has 4 ranks of adjustable S-tines, followed by a 5-bar bent-tooth harrow to provide an ultra smooth field finish.
DK Diamond Disk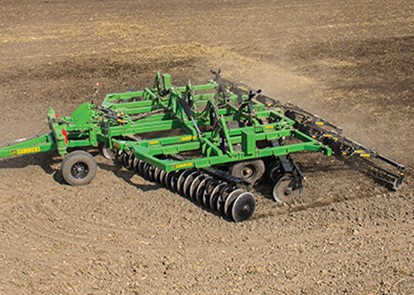 The DK Diamond Disk is a conventional tillage tool with many benefits over standard X-frame disks. It's equipped with 26-inch concave disks for aggressive soil mixing.
DT Diamond Disk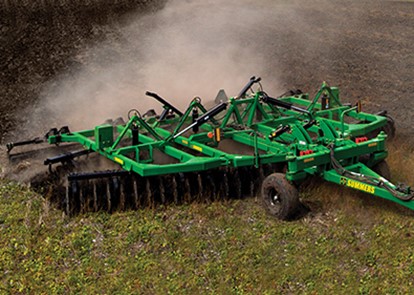 The DT Diamond Disk is a cross between conventional and vertical tillage. It's notched disks are ideal for residue chopping and mixing, making it a versatile tool for a variety of tillage strategies.