The Sky's the Limit With Vertical Tillage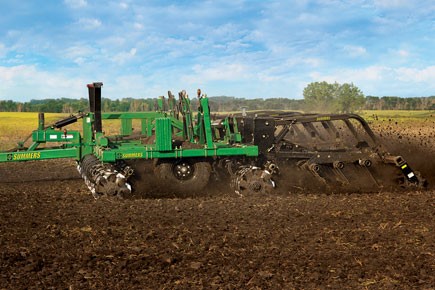 A vertical tillage tool is one that enters and exits the soil on a vertical plane, hence the name, vertical tillage. By definition, tillage tools that have concave disks and/or angled disk gangs are not true vertical tillage, since they move soil horizontally. This horizontal soil movement can create layers, restricting root growth and hindering moisture flow. On the other hand, a true vertical tillage tool uses straight-tracking coulter blades that slice through the soil, rather than smearing it.
There are many benefits to vertical tillage, including residue and moisture management. It was originally designed for chopping heavy residue and warming wet soil conditions to aid spring planting. But it was eventually adapted for other applications, including residue incorporation in the fall and moisture conservation in minimum till operations.
---
Vertical Tillage Products:
3RT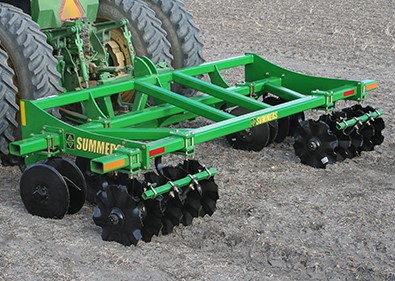 The 3RT is a compact, versatile tillage tool that attaches to the tractor's three-point hitch for filling ruts, doing spot tillage or performing reclamation work.
DT Diamond Disk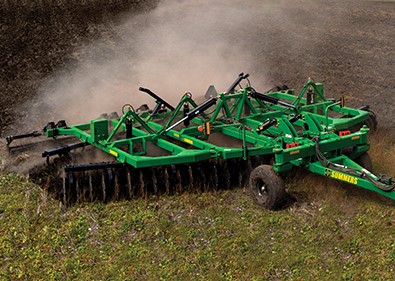 The DT Diamond Disk is a cross between conventional and vertical tillage. It's notched disks are ideal for residue chopping and mixing, making it a versatile tool for a variety of tillage strategies.
Supercoulter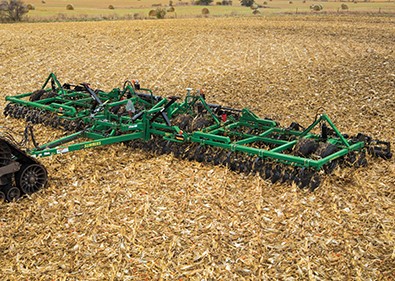 The Supercoulter is the original vertical tillage tool. It has a rectangular frame with a patented hydraulic hitch and two rows of zero-degree mounted coulter blades for true vertical tillage performance.
Supercoulter Samurai™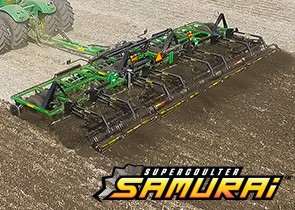 The Supercoulter Samurai offers many of the same benefits of the Supercoulter vertical tillage tool, but is designed to move more dirt, thanks to its aggressive Samurai blades.
VRT Renegade®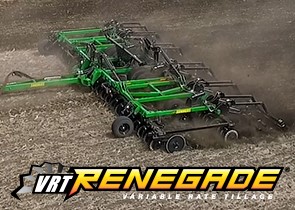 The VRT Renegade® features a highly adjustable design with the ability to switch from minimal to aggressive tillage, and anywhere in between. This unmatched flexibility allows it to do the work of multiple implements and fit into virtually all tillage programs.
VRT2530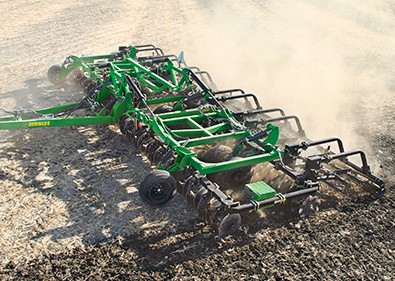 The VRT2530 variable-rate tillage tool allows you to adjust tillage aggressiveness on the go. This one tool provides the flexibility to move from conventional tillage to vertical tillage performance, or anywhere in between.