Prepare for a Good Year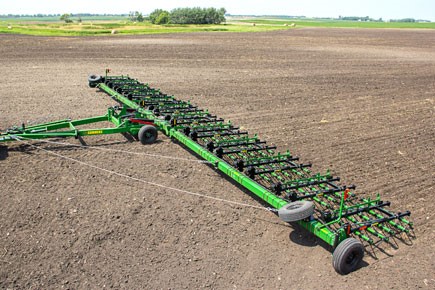 Seedbed preparation is more important than ever with today's high-speed planters. A good seedbed preparation tool will leave a smooth, level soil profile to ensure accurate planting depth. Read More >>
---
Seedbed Preparation Products:
3RT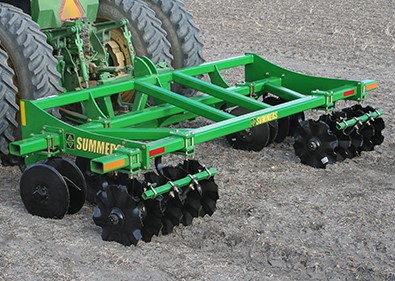 The 3RT is a compact, versatile tillage tool that attaches to the tractor's three-point hitch for filling ruts, doing spot tillage or performing reclamation work.
8-Bar Superharrow 3568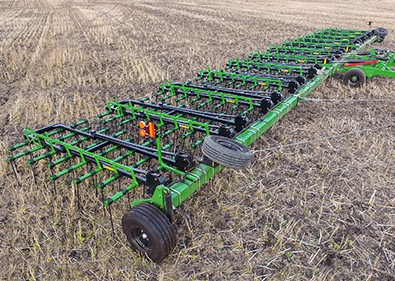 Producing 60 percent more work compared to harrows with five bars, this is an aggressive tool ideal for managing residue, busting clods, demolishing root balls and preparing the seedbed for planting.
Coil Packer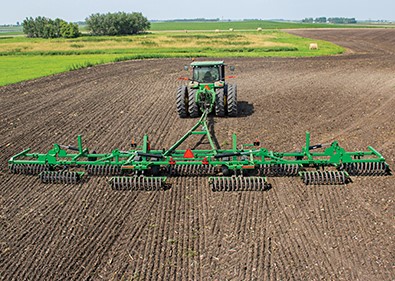 This tool uses coils to firm the soil and provide light tillage action. It leaves a herringbone pattern on the soil surface to reduce erosion concerns.
DK Diamond Disk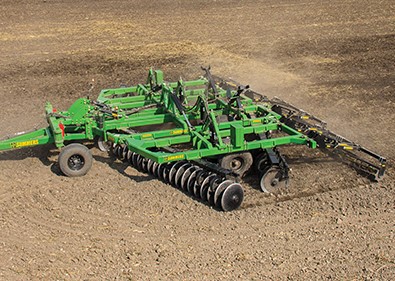 The DK Diamond Disk is a conventional tillage tool with many benefits over standard X-frame disks. It's equipped with 26-inch concave disks for aggressive soil mixing.
DT Diamond Disk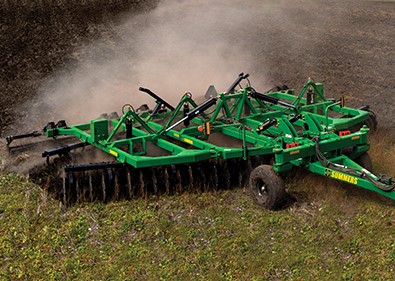 The DT Diamond Disk is a cross between conventional and vertical tillage. It's notched disks are ideal for residue chopping and mixing, making it a versatile tool for a variety of tillage strategies.
Harrow Packer 6350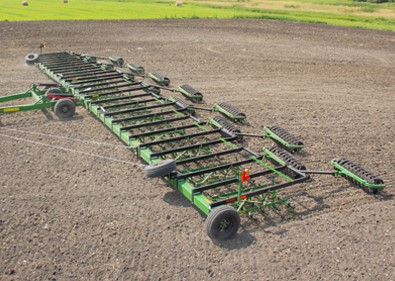 The Harrow Packer 6350 combines a bent-tooth harrow with coil packers for increased moisture conservation.
Harrow Packer 7960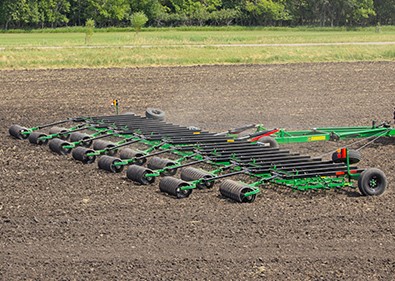 This heavy straight-tooth harrow comes with coil packers for increased moisture conservation.
Hydraulic Fold SuperRoller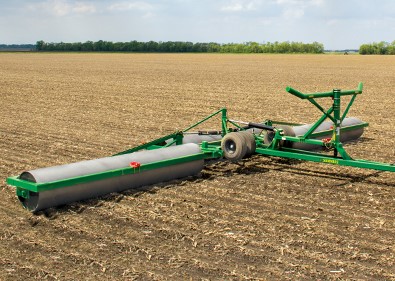 Land rollers can be used for managing rocks, increasing seed-to-soil contact or breaking down residue. Hydraulic folding models allow convenient folding and unfolding of the sections from the tractor cab.
Rock Picker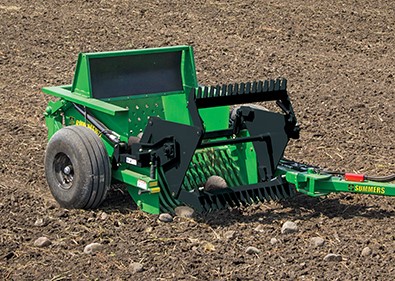 Have rocks in your fields? A continuous rock picker is the easiest way to remove them completely.
Supercoulter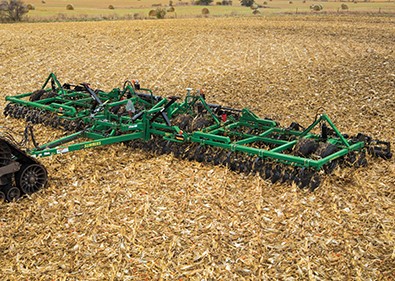 The Supercoulter is the original vertical tillage tool. It has a rectangular frame with a patented hydraulic hitch and two rows of zero-degree mounted coulter blades for true vertical tillage performance.
Supercoulter Samurai™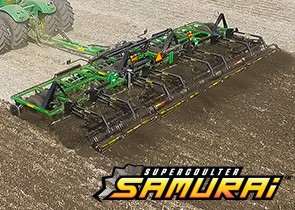 The Supercoulter Samurai offers many of the same benefits of the Supercoulter vertical tillage tool, but is designed to move more dirt, thanks to its aggressive Samurai blades.
Superharrow 3580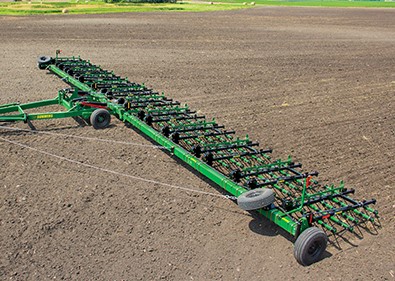 Previously known as the Superharrow 2650, this harrow has 26-inch long teeth that are 1/2-inch in diameter. Its sections are 8 feet wide.
Superharrow 3960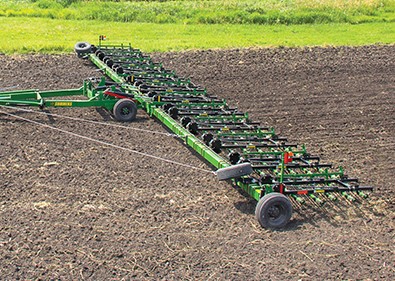 This tool is the ultimate heavy harrow. It has 26-inch long teeth that are 9/16-inch in diameter. The sections are 6-foot wide for closely following ground contours.
Superweeder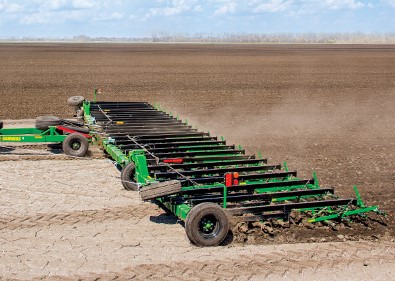 The Superweeder has 4 ranks of adjustable S-tines, followed by a 5-bar bent-tooth harrow to provide an ultra smooth field finish.
Trail Type SuperRoller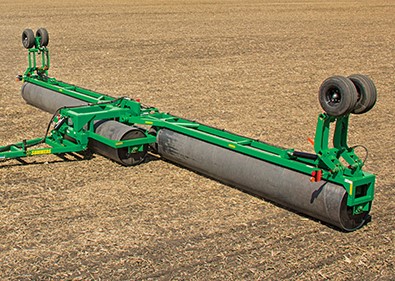 Land rollers can be used for managing rocks, increasing seed-to-soil contact or breaking down residue. Trail type models require the operator to back up the tractor to unfold the sections.
VRT Renegade®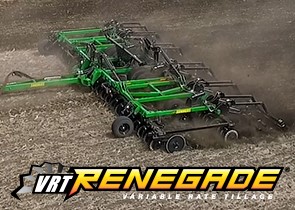 The VRT Renegade® features a highly adjustable design with the ability to switch from minimal to aggressive tillage, and anywhere in between. This unmatched flexibility allows it to do the work of multiple implements and fit into virtually all tillage programs.
VRT2530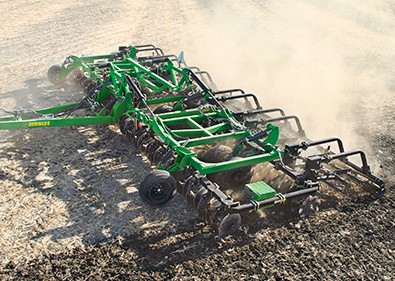 The VRT2530 variable-rate tillage tool allows you to adjust tillage aggressiveness on the go. This one tool provides the flexibility to move from conventional tillage to vertical tillage performance, or anywhere in between.