Variable Rate Tillage™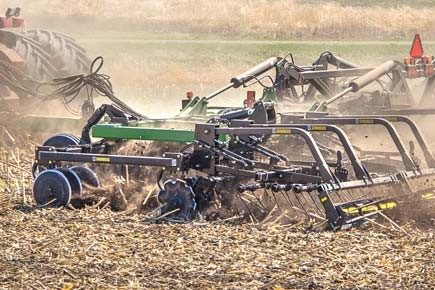 Summers didn't set out to invent Variable Rate Tillage, but that's exactly what happened after working closely with farmers on our first piece of equipment boasting the technology, the VRT2530. The idea was simple: give the operator the ability to adjust tillage aggressiveness from the comfort of the cab. Because fields can vary greatly, Variable Rate Tillage allows a farmer to shift aggressiveness in order to get the best field finish possible.
The secret to Summers Variable Rate Tillage technology is in the patented hydraulic hitch, which allows the operator to transfer weight between the front and rear blades. Placing more weight on either allows the blades to engage differently for the ideal field finish.
---
Variable Rate Tillage Products:
VRT Renegade®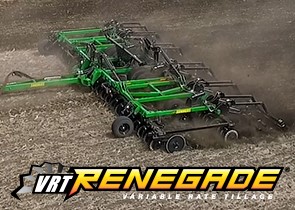 The VRT Renegade® features a highly adjustable design with the ability to switch from minimal to aggressive tillage, and anywhere in between. This unmatched flexibility allows it to do the work of multiple implements and fit into virtually all tillage programs.
VRT2530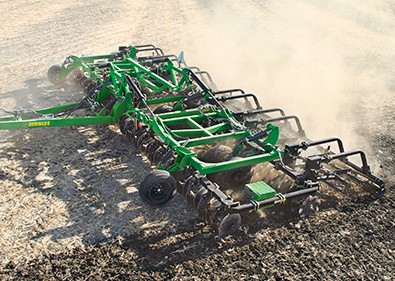 The VRT2530 variable-rate tillage tool allows you to adjust tillage aggressiveness on the go. This one tool provides the flexibility to move from conventional tillage to vertical tillage performance, or anywhere in between.
VRT3530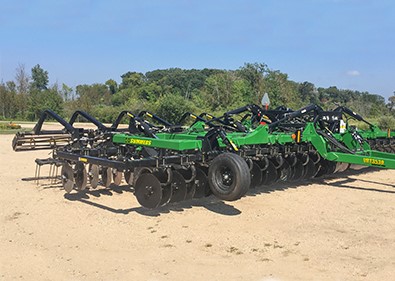 The VRT3530 produces an excellent field finish at high speeds and at depths of 6 inches or more.