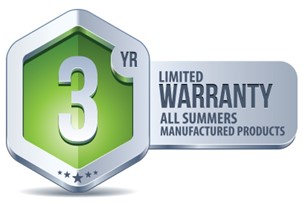 Warranty
Summers warrants only products of its manufacture against operational failure caused by defective materials or workmanship which occur during normal use within 36 months from the date of purchase by the end user from Summers' dealer.
Summers' obligation is to replace free of charge any part of any product that Summers inspection shows to be defective excluding transportation charges to Devils Lake, ND and return and also excluding all transportation costs from Summers' dealer to the dealer's customer and all other costs such as removal and installation expense.
Summers shall not be liable for loss of time, manufacturing costs, labor, material, loss of profits, consequential damages, direct or indirect, because of defective products whether due to rights arising under the contract of sale or independently thereof, and whether or not such claim is based on contract, tort or warranty.
Written permission for any warranty claim return must be first obtained from authorized Summers' personnel. All returns must be accompanied with a complete written explanation of claimed defects and the circumstances of operational failure.
Written warranty for all component parts used in the manufacture of Summers products is available upon request. Warranty of such component parts will be determined by said component manufacturer upon their inspection of the claimed defective part.
This express warranty is the sole warranty of Summers. There are no warranties, which extend beyond the warranty herein expressly set forth. The sales for products of Summers under any other warranty or guarantee express or implied is not authorized. This warranty voids

SUMMERS MANUFACTURING CO. INC.
DEVILS LAKE, NORTH DAKOTA 58301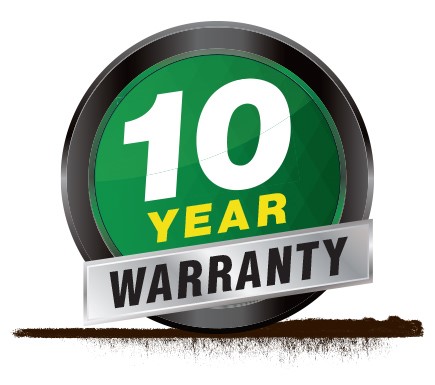 Tire Warranty Information
All Tires are warranted by the original manufacturer of the tire.
Tire warranty information is found online at the manufacturer's web site (www.titan-intl.com). For assistance or information, contact Jessica Robinson, Warranty Administrator for Titan Tires at 2345 E. Market Street, Des Moines, IA 50317-7597, phone 1-800-872-2327 or email her at jessica.robinson@titan-intl.com.