Supercoulter Samurai™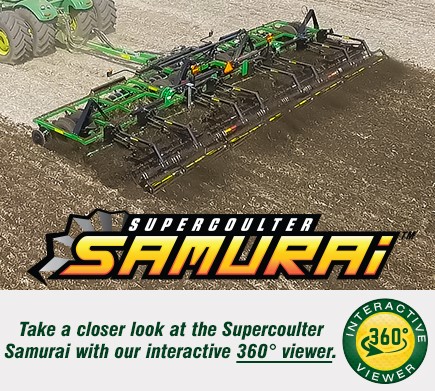 Inspired by farmers, the Supercoulter Samurai offers many of the same benefits of our Supercoulter vertical tillage tool, but is designed to move more dirt, thanks to its slightly angled aggressive Samurai blades. The result is a field finish that many of today's producers desire — more soil movement than true vertical tillage provides, but less intensive than conventional tillage or high-speed disks. This unique approach makes the Supercoulter Samurai a simplistic, effective spring and fall solution for residue management, light tillage and seedbed preparation.
Applications: vertical tillage, spring tillage, spring residue management, fall tillage, fall residue management, soil conditioning, seedbed preparation, fertilizer/nutrient application, conventional tillage, minimum till
Related Products:
VRT Renegade®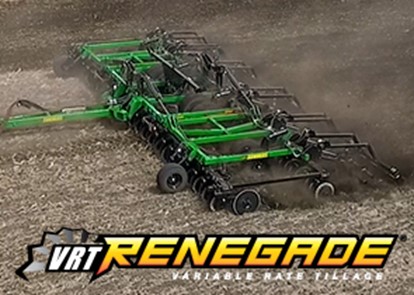 The VRT Renegade® features a highly adjustable design with the ability to switch from minimal to aggressive tillage, and anywhere in between. This unmatched flexibility allows it to do the work of multiple implements and fit into virtually all tillage programs.