10-Year Limited Warranty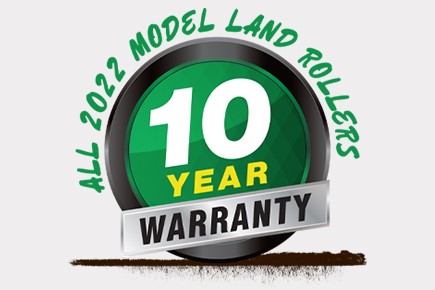 We're so confident in the durability and superior quality of our land rollers that we're offering 10-year limited warranty coverage on purchases of new 2018-2022 model year SuperRollers. Simply register your product with Summers to qualify, and we'll have your back on any issues you experience in the next 10 years. If you decide to trade your SuperRoller before warranty coverage expires, the warranty can be transferred to a second owner for a fee. No other manufacturer can provide as much value as that.
Floating Hitch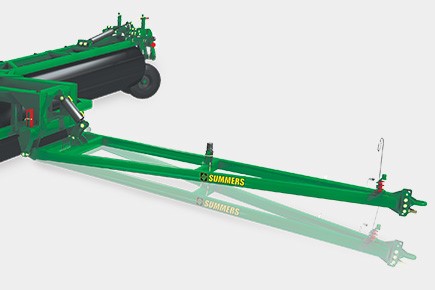 A floating hitch is included on trail type SuperRollers to help them follow ground contours closely.
Dual Tail-End Transport Wheels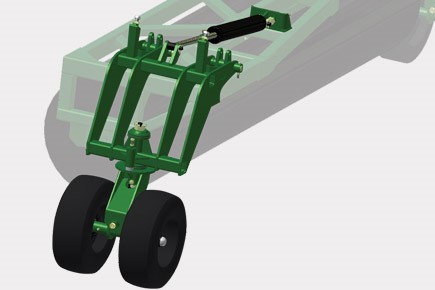 Twin oscillating 6,100-pound capacity hubs and swivel brakes offer unmatched robustness and maneuverability on the road.
Folding (3-Section Models)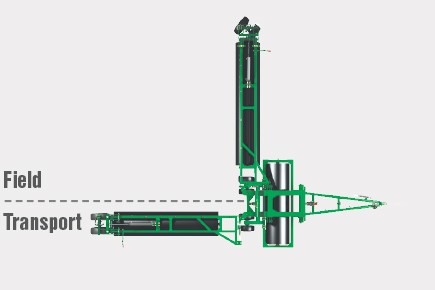 Three-section SuperRollers have steerable rear wheels for quick and easy folding and unfolding the sections. They also include 3-1/2 inch hardened pins to securely lock the wings into place when fully unfolded.
Folding (5-Section Models)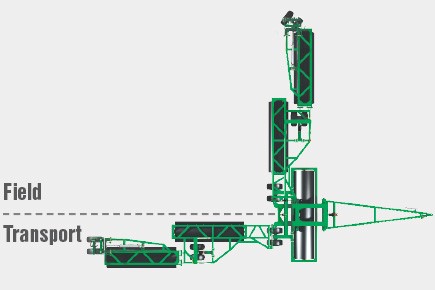 Five-section SuperRollers have 3-1/2 inch hardened pins to securely lock the wings into place when fully unfolded.
Rigid Frame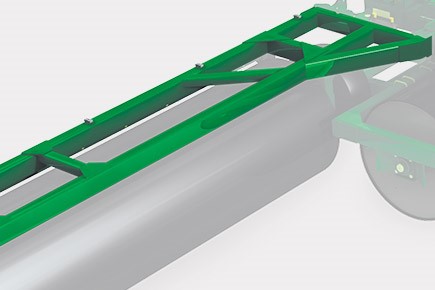 The Field Tested Tough frames on Summers land rollers are designed to outlast any other product on the market.
Heavy Duty Drums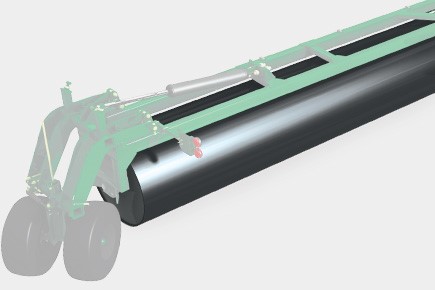 Summers land rollers are available with both 36- and 42-inch diameter drums. For extreme durability and proper weight, the 36-inch drums (available on 50- and 84-foot land rollers) have 17/32-inch wall thickness, and 42-inch drums have 9/16-inch wall thickness – the thickest in the industry.
Oversized Bearings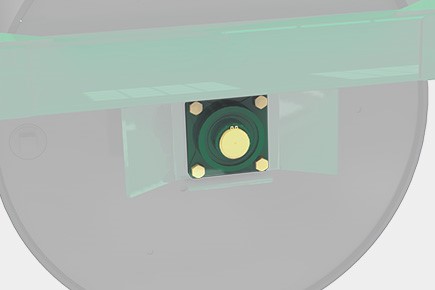 The rollers are equipped with the largest bearing shafts available. These 3-1/2 inch 1045 cold-rolled steel shafts are machined down to accommodate 2-1/2 inch relubricable bearings with ductile cast housings, providing long-lasting performance.
Mud Scrapers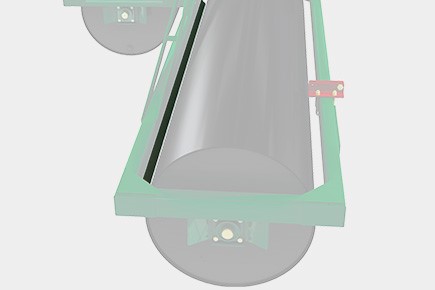 Each roller features a mud scraper to keep it clean and functioning properly.
---
Related Products:
Hydraulic Fold SuperRoller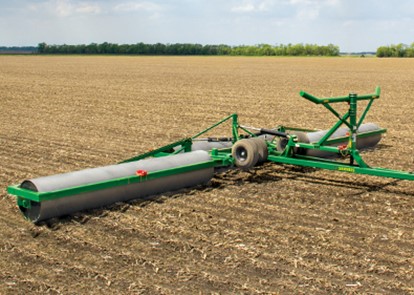 Land rollers can be used for managing rocks, increasing seed-to-soil contact or breaking down residue. Hydraulic folding models allow convenient folding and unfolding of the sections from the tractor cab.
Coil Packer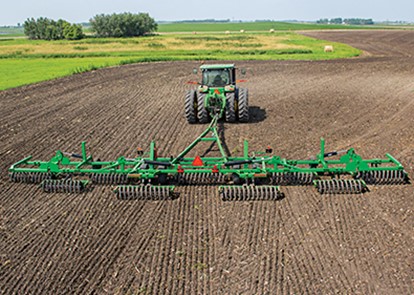 This tool uses coils to firm the soil and provide light tillage action. It leaves a herringbone pattern on the soil surface to reduce erosion concerns.
Rock Picker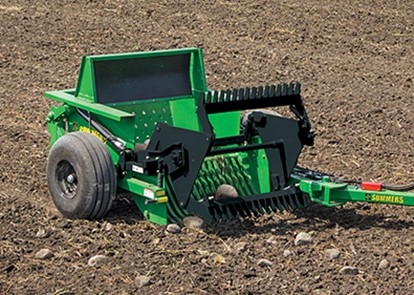 Have rocks in your fields? A continuous rock picker is the easiest way to remove them completely.
Rolling Chopper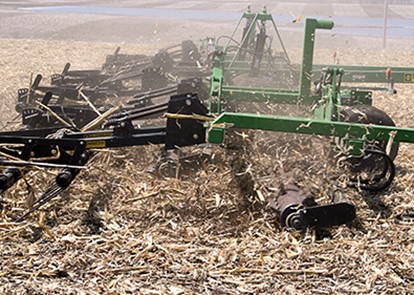 The hydraulic folding Rolling Chopper can be used by itself as a residue management tool, or it can trail behind other tillage equipment to achieve better residue sizing and more complete incorporation.