VRT3530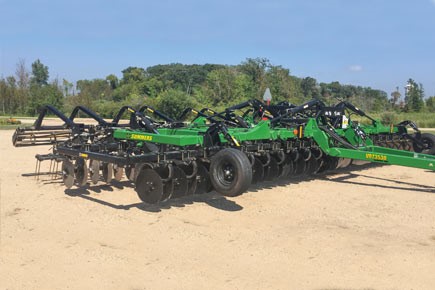 With dual-mounted angled low-concave disk blades on the front and rear, the VRT3530 is the ideal high-speed tillage tool for achieving greater soil movement and deeper cutting depths. Adjusting the pitch to push either the front or rear blades further into the soil allows the machine to cater to varying field conditions, and results in an excellent field finish, even when cutting heavy residue at depths greater than 6 inches. Adjusting the angle of the blades can further modify soil movement and cutting approach.
Applications: Variable Rate Tillage, conventional tillage, fall residue management, fall tillage, seedbed preparation, soil conditioning, spring residue management, spring tillage,
---
Related Products:
VRT Renegade®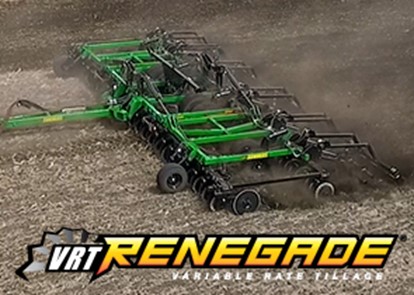 The VRT Renegade® features a highly adjustable design with the ability to switch from minimal to aggressive tillage, and anywhere in between. This unmatched flexibility allows it to do the work of multiple implements and fit into virtually all tillage programs.
VRT2530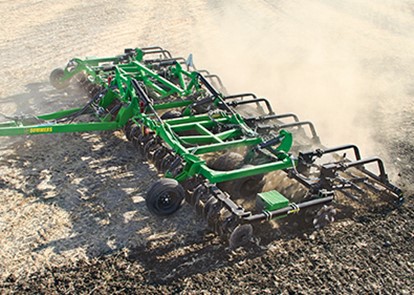 The VRT2530 variable-rate tillage tool allows you to adjust tillage aggressiveness on the go. This one tool provides the flexibility to move from conventional tillage to vertical tillage performance, or anywhere in between.
DK Diamond Disk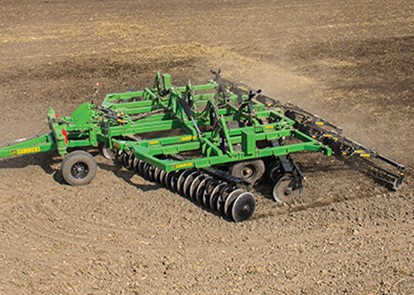 The DK Diamond Disk is a conventional tillage tool with many benefits over standard X-frame disks. It's equipped with 26-inch concave disks for aggressive soil mixing.
Supercoulter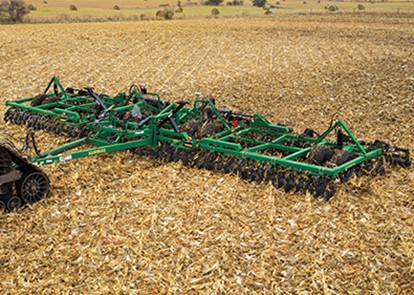 The Supercoulter is the original vertical tillage tool. It has a rectangular frame with a patented hydraulic hitch and two rows of zero-degree mounted coulter blades for true vertical tillage performance.
DT Diamond Disk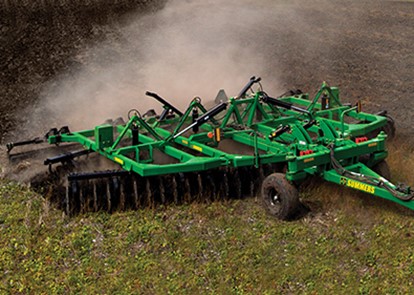 The DT Diamond Disk is a cross between conventional and vertical tillage. It's notched disks are ideal for residue chopping and mixing, making it a versatile tool for a variety of tillage strategies.