Your Wish.
You're In Command.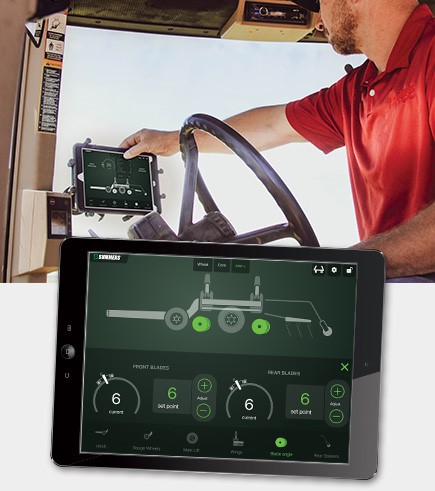 Farmers have been wanting more flexibility in their tillage tools. So, we're putting you in command of your tillage results with the VRT Renegade® equipped with iControl™ Implement Control technology, which offers a wide variety of on-the-fly adjustments for fine-tuning implement performance.
Basically, the iControl system is the brains of the VRT Renegade. The iControl computer is mounted on the implement and controls the blade angle, hitch control, tillage depth, gauge wheels, wing down pressure and rolling basket down pressure. An iPad connects wirelessly to the iControl computer from the tractor cab, allowing operators to make easy adjustments to the VRT Renegade through the simple touchscreen interface of the iPad. No hassles with third-party monitors or changing tractors…Just an iPad control system easy enough for any operator to understand and use.
Presets for Repeatable Results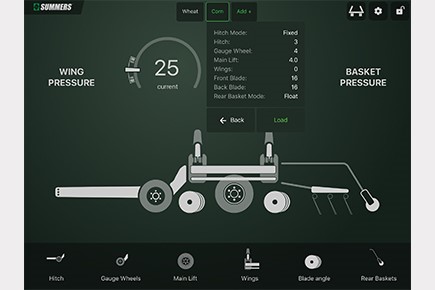 When adjusting the VRT Renegade, you'll likely dial in some favorite implement settings. The iControl iPad app allows you to save them as presets to quickly recall those previous implement settings. For instance, you can set the front and rear blade angles to zero degrees and save it as a "vertical tillage" preset. Then, when you approach a hill, all you need to do is select that preset, and the implement will revert to those settings for minimal soil disturbance on that hill. Save and name other presets for various types of crop residue, soil types, soil moisture levels, slopes and more…There are lots of possibilities.
IMPLEMENT ADJUSTMENTS
 
 
Control Hitch Angle or Set to Float Mode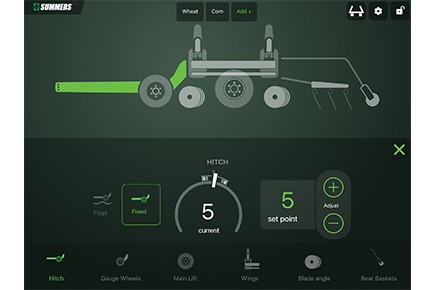 Adjust Gauge Wheels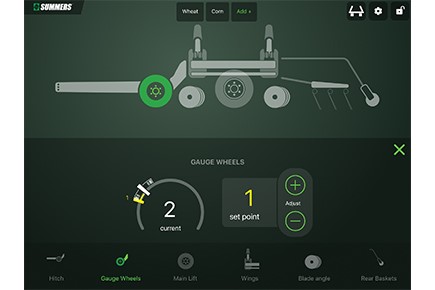 Control Main Lift/Tillage Depth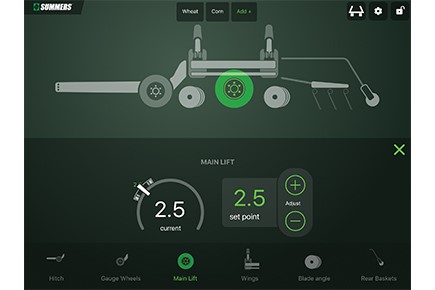 Adjust Wing Down Pressure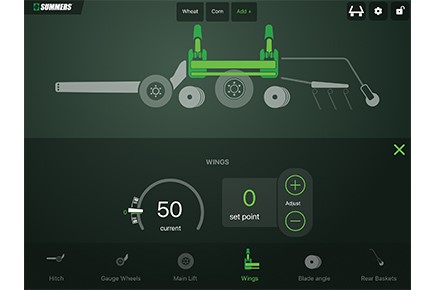 Adjust Front & Rear Blade Angles Independently from 0 to 19 Degrees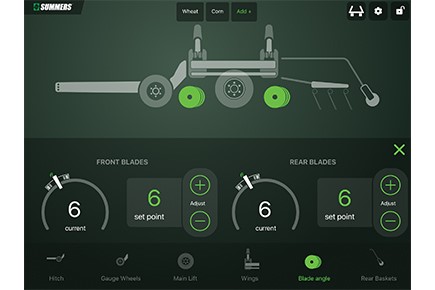 Modify Rolling Basket Down Pressure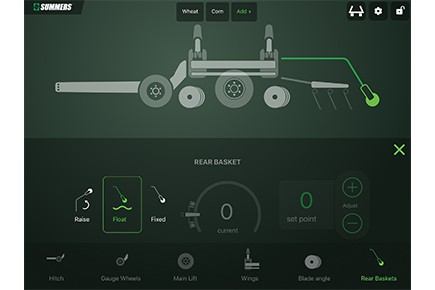 Transport Mode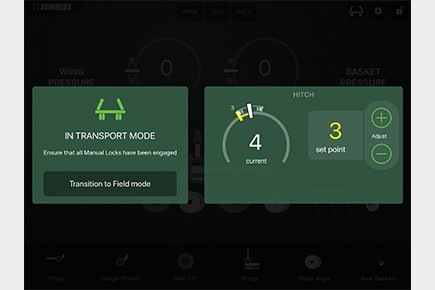 The iControl application helps you quickly and safely transform the VRT Renegade from transport mode to field mode and vice versa.
---
Related Products:
Supercoulter Samurai™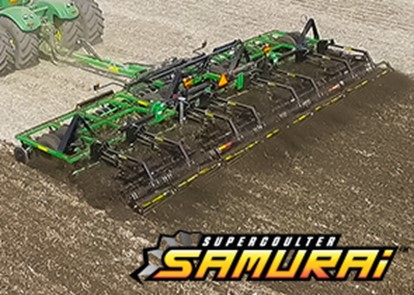 The Supercoulter Samurai offers many of the same benefits of the Supercoulter vertical tillage tool, but is designed to move more dirt, thanks to its aggressive Samurai blades.