VRT2530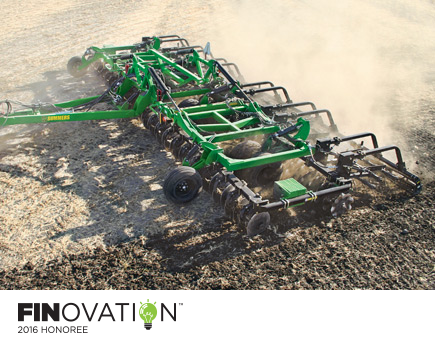 The VRT2530 variable-rate tillage tool enables you to adjust tillage aggressiveness on the go. Now, with one tillage tool, you have the flexibility to move from conventional tillage to vertical tillage (or anywhere in between) as conditions change in the field. The VRT2530 has a front row of dual-mounted disk blades and a rear row of coulter blades, along with a hydraulic hitch to apply pressure where you want it. Simply increasing the pressure to the front blades accomplishes greater soil mixing, burying more residue. Increased pressure on the rear will result in more vertical tillage, leaving more residue on the surface. Hydraulic wing pressure ensures a consistent cut across the width of the machine, and our state-of-the art hydraulic rolling baskets with mud scrapers allow you to accomplish the field finish and firmness you desire.
The VRT2530 was purpose-built to meet customer requests and the demands of modern North American farming practices. The result is a simple, practical design that's completely different than anything else on the market. Like all Summers products, the VRT2530 has undergone years of rigorous testing by our team of farmer/engineers for superior durability and Field Tested Tough performance.
Read More:
-Variable Rate Tillage: How It Compares With Vertical Tillage
-VRT2530 Vs. Angled Coulters
-VRT2530 Vs. High-Speed Discs
Applications: Variable Rate Tillage, conventional tillage, fall residue management, fall tillage, minimum tillage, seedbed preparation, soil conditioning, spring residue management, spring tillage, vertical tillage
---
Related Products:
VRT Renegade®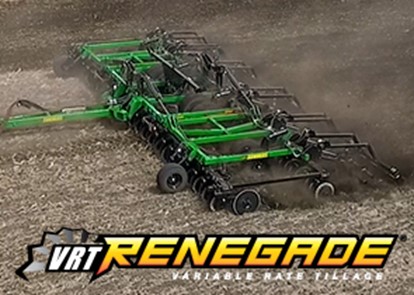 The VRT Renegade® features a highly adjustable design with the ability to switch from minimal to aggressive tillage, and anywhere in between. This unmatched flexibility allows it to do the work of multiple implements and fit into virtually all tillage programs.
Supercoulter Samurai™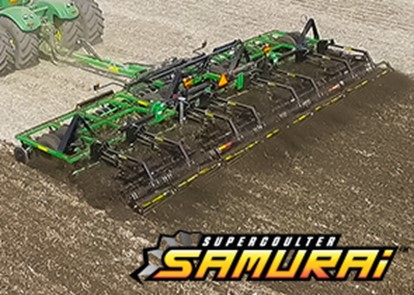 The Supercoulter Samurai offers many of the same benefits of the Supercoulter vertical tillage tool, but is designed to move more dirt, thanks to its aggressive Samurai blades.
Supercoulter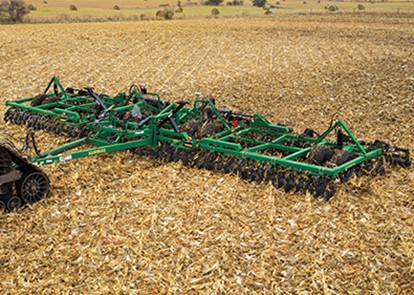 The Supercoulter is the original vertical tillage tool. It has a rectangular frame with a patented hydraulic hitch and two rows of zero-degree mounted coulter blades for true vertical tillage performance.
DT Diamond Disk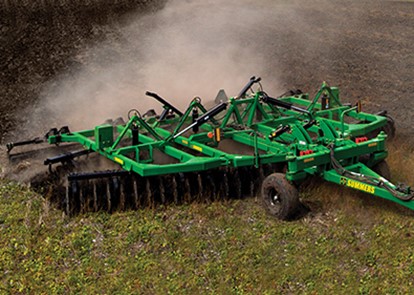 The DT Diamond Disk is a cross between conventional and vertical tillage. It's notched disks are ideal for residue chopping and mixing, making it a versatile tool for a variety of tillage strategies.
VRT3530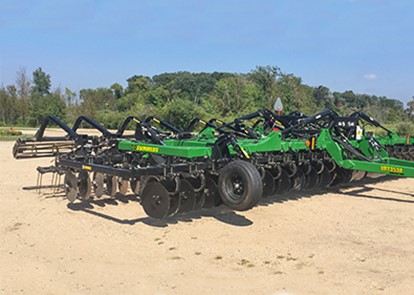 The VRT3530 produces an excellent field finish at high speeds and at depths of 6 inches or more.