Bent Tooth Harrow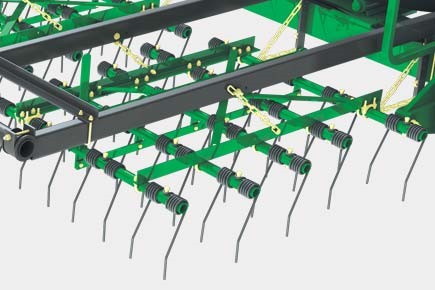 Featuring a 3/8" x 14" bent tooth design, the five-bar culti-harrow is designed to break up even the smallest dirt clumps. It levels and firms the soil profile while creating an ideal seedbed.
Packing Coils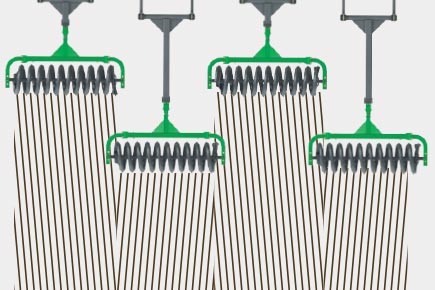 The 1-3/4-inch coils apply 130 pounds of pressure per foot to size clumps and firm the seedbed without compacting the soil. They also leave a herringbone pattern in the soil that helps prevent erosion.
Heavy Duty Drawbar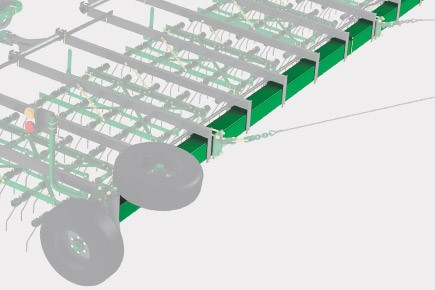 Our 8-by-8-inch drawbar tube is bigger and stronger than anything else available. It provides maximum strength for pulling the unit.
Auto Fold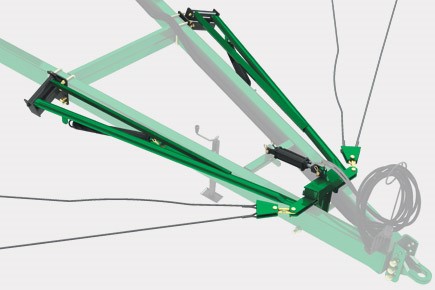 The unit's 22-foot hitch is constructed of 4-inch-by-8-inch steel tubing and has a cable auto-folding design. The cables can be hydraulically released or locked from the tractor seat. A safety spring and manual valve are also included to prevent accidental release in the case of hydraulic pressure failure.
Box Frame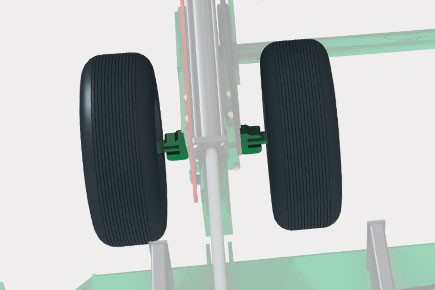 The heavy-duty box frame construction includes dual wheels on oscillating axles for use on uneven terrain.
Down Pressure Springs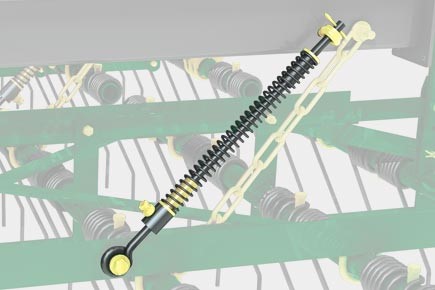 Down pressure springs offer high performance on heavy soils and other difficult conditions.
---
Related Products:
Harrow Packer 7960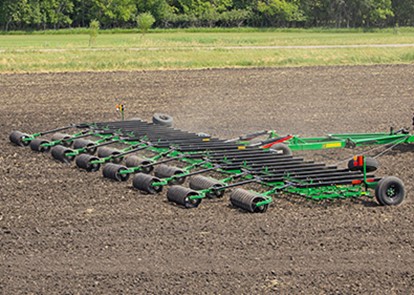 This heavy straight-tooth harrow comes with coil packers for increased moisture conservation.
Superharrow 3960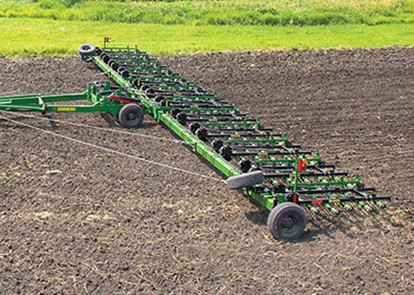 This tool is the ultimate heavy harrow. It has 26-inch long teeth that are 9/16-inch in diameter. The sections are 6-foot wide for closely following ground contours.
Superweeder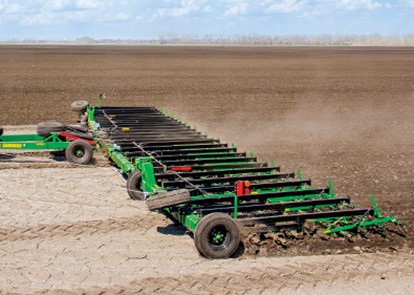 The Superweeder has 4 ranks of adjustable S-tines, followed by a 5-bar bent-tooth harrow to provide an ultra smooth field finish.
Coil Packer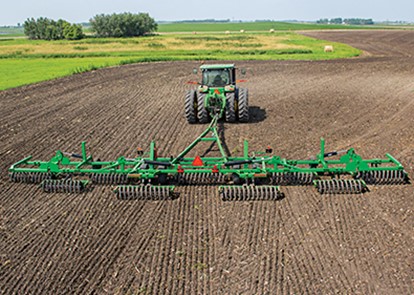 This tool uses coils to firm the soil and provide light tillage action. It leaves a herringbone pattern on the soil surface to reduce erosion concerns.