SH6350
*  Engine horsepower required will vary upon soil conditions, tillage depth and operating speed
Working Width
40'
50'
60'
70'
80'
Estimated Weight
13,460 lbs.
15,925 lbs.
18,300 lbs.
20,740 lbs.
23,130 lbs.
Transport Width
14' 4"
14' 4"
14' 4"
14' 4"
14' 4"
Transport Height
11'
11'
11'
11'
11'
Center Section Width
10'
10'
10'
10'
10'
Wing Width
15'
20'
25'
30'
35'
Number of 5' Harrow Sections
8
10
12
14
16
Number of Packer Sections
8
10
12
14
16
Hitch Length
22'
22'
22'
22'
22'
Hitch Construction
4" x 8" tubing
4" x 8" tubing
4" x 8" tubing
4" x 8" tubing
4" x 8" tubing
Drawbar Construction
8" x 8" tubing
8" x 8" tubing
8" x 8" tubing
8" x 8" tubing
8" x 8" tubing
Hitch Tires (4)
IF280/70 R15
IF280/70 R15
IF280/70 R15
IF280/70 R15
IF280/70 R15
Drawbar Tires (2)
IF280/70 R15
IF280/70 R15
IF280/70 R15
IF280/70 R15
IF280/70 R15
Transport Tires (2)
IF280/70R15
IF280/70R15
IF280/70R15
IF280/70R15
IF280/70R15
Approx. Engine HP*
122-147
153-184
184-220
214-257
245-294
---
Related Products:
Harrow Packer 7960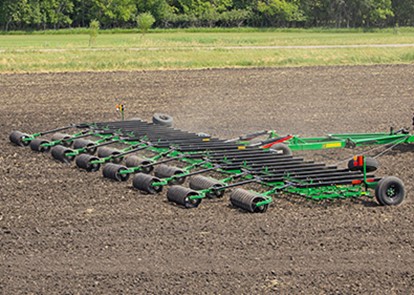 This heavy straight-tooth harrow comes with coil packers for increased moisture conservation.
8-Bar Superharrow 3568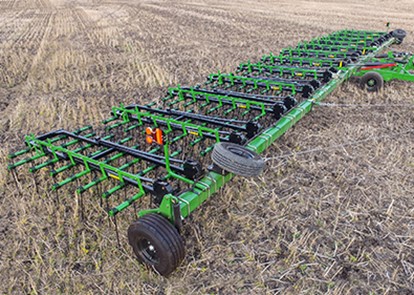 Producing 60 percent more work compared to harrows with five bars, this is an aggressive tool ideal for managing residue, busting clods, demolishing root balls and preparing the seedbed for planting.
Superharrow 3580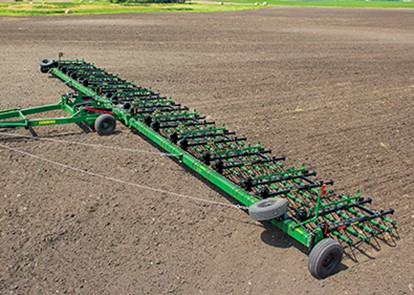 Previously known as the Superharrow 2650, this harrow has 26-inch long teeth that are 1/2-inch in diameter. Its sections are 8 feet wide.
Superharrow 3960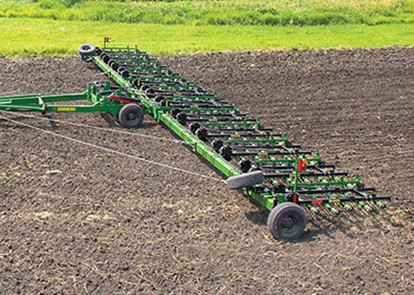 This tool is the ultimate heavy harrow. It has 26-inch long teeth that are 9/16-inch in diameter. The sections are 6-foot wide for closely following ground contours.
Superweeder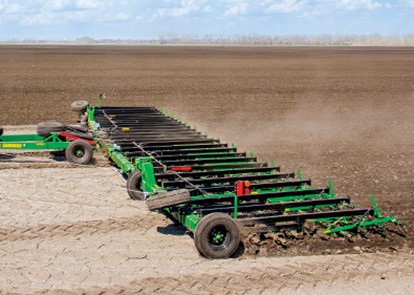 The Superweeder has 4 ranks of adjustable S-tines, followed by a 5-bar bent-tooth harrow to provide an ultra smooth field finish.
Coil Packer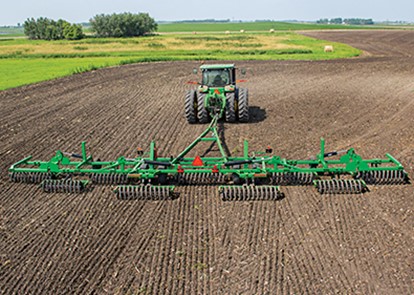 This tool uses coils to firm the soil and provide light tillage action. It leaves a herringbone pattern on the soil surface to reduce erosion concerns.