DT Diamond Disk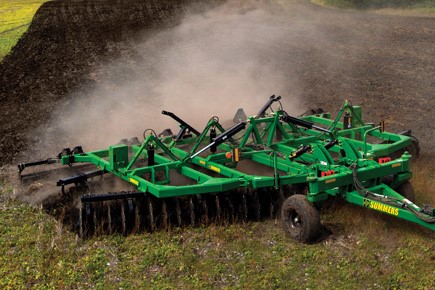 The DT Diamond Disk is a cross between conventional and vertical tillage. It's 25-inch notched or full disks have low concavity, making the implement ideal for use in heavy residue and wet conditions. Unlike traditional X-frame implements, the Diamond Disk doesn't need feathering disks, allowing it to produce clean cuts along field edges and make turns with the disks still in the ground. Additionally, the unique diamond shape helps eliminate ridging, skipping, gouging and rock damage, which are common effects from other tillage tools.
Read More
-An In-Depth Look at the Diamond Disk
Applications: spring tillage, spring residue management, fall tillage, fall residue management, conventional tillage, vertical tillage, seedbed preparation
---
Related Products:
Supercoulter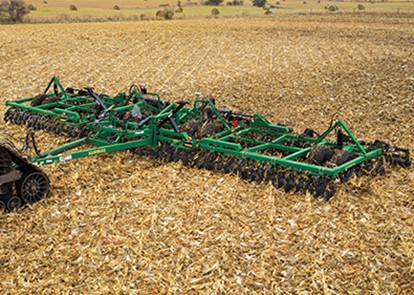 The Supercoulter is the original vertical tillage tool. It has a rectangular frame with a patented hydraulic hitch and two rows of zero-degree mounted coulter blades for true vertical tillage performance.
DK Diamond Disk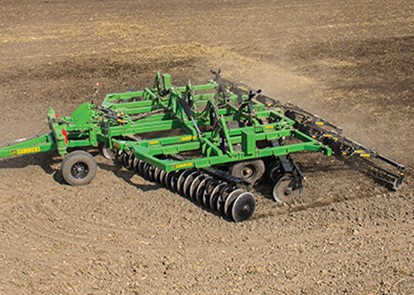 The DK Diamond Disk is a conventional tillage tool with many benefits over standard X-frame disks. It's equipped with 26-inch concave disks for aggressive soil mixing.
VRT2530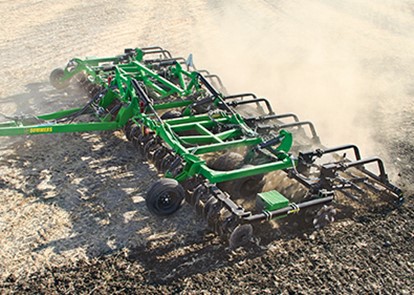 The VRT2530 variable-rate tillage tool allows you to adjust tillage aggressiveness on the go. This one tool provides the flexibility to move from conventional tillage to vertical tillage performance, or anywhere in between.
VRT3530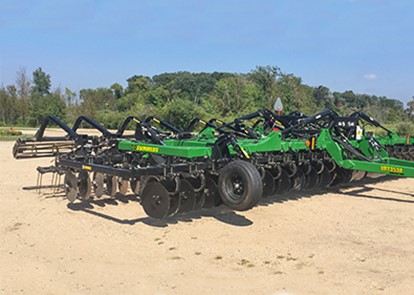 The VRT3530 produces an excellent field finish at high speeds and at depths of 6 inches or more.