Adjustable Tine Angle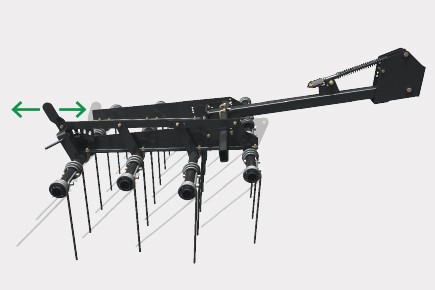 To match any field condition, the tine angle can easily be changed to one of five positions. The rear-mounted lever simply locks into place for quick adjustment, and the front bar is independently adjustable.
Fine-Tune Tine Aggressiveness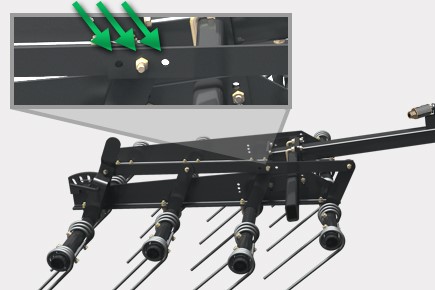 The front row of harrow tines can be adjusted to be less or more aggressive than the other rows. Three holes (indicated by arrows in the photo) allow the user to make these fine-tune adjustments to fit the desired finish of their field.
Adjustable Arm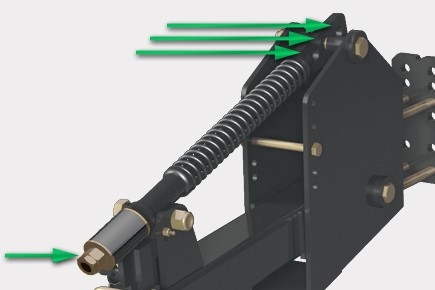 The mounted harrow arm can be raised or lowered for the optimal height on any piece of tillage equipment. Three holes at the top of the spring rod allow for set height settings, while a nut at the bottom end of the spring rod offers incremental adjustments to fine-tune the fit.
Free-Floating Tines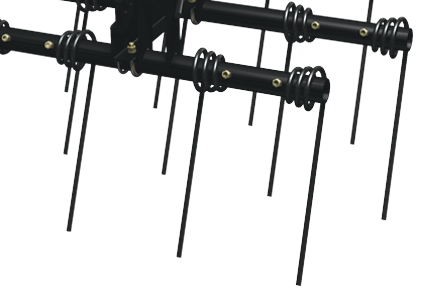 The free-floating tines are equipped with 1/2-inch stop bolts.
Crossbar Leveling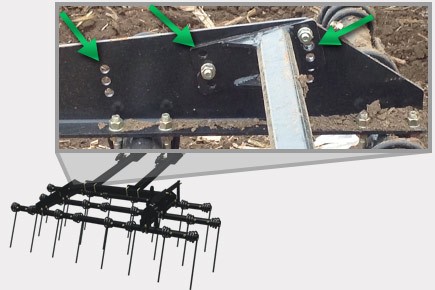 Once the height of the harrow is set, the sections can be "tipped" to make level. This is accomplished by adjusting the crossbar within the harrow section. There are two ways to mount the harrow in order to change distance from the machine. Each position has a series of holes that allows the harrow to tilt relative to the arm.
The Ideal Match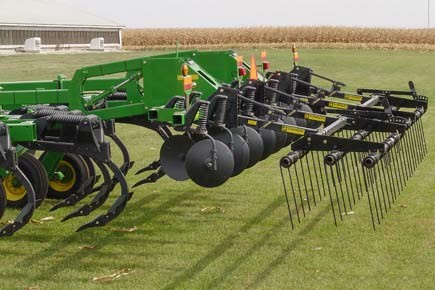 Get the benefits of harrow attachments no matter what tillage equipment you run. Whether it's a big ag company or smaller one-off, Summers mounted harrows can attach to almost any piece of tillage equipment, regardless of manufacturer.
Compression Springs/Bushings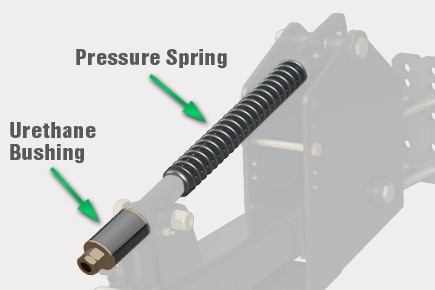 Heavy-duty pressure springs help the tines achieve optimum soil penetration. The arms are also equipment with urethane bushings to absorb shock during transportation.
3- and 4-Bar Harrows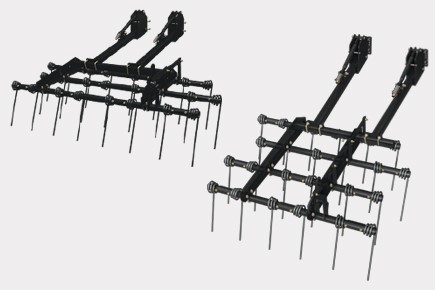 Choose from 3- or 4-bar harrows for different levels of residue management and field finish.
Locking Positions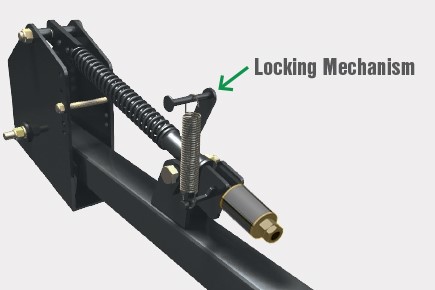 The mounted harrows can be locked in the "up" position during operation when they're not required.

---
Related Products:
Mounted Rolling Basket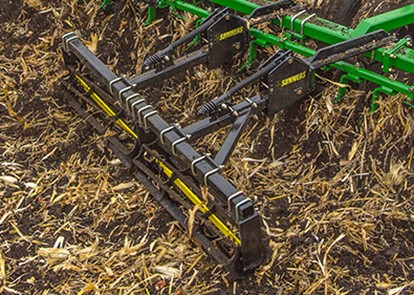 Rolling baskets are great for breaking up clumps, while leveling the soil profile. Ours have a patented mud scraper to help prevent mud build-up in wet conditions.
Mounted Rolling Chopper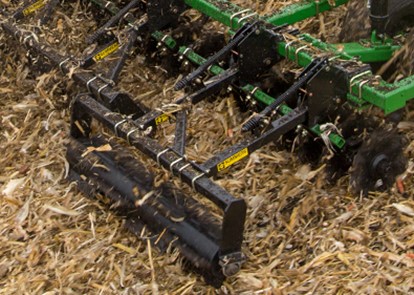 Rolling choppers are an ideal field finishing tool for better sizing and more complete incorporation.