The Fall Tillage Breakdown
A lineup of Summers tools that are fit for your farm

For many farmers, tilling in the fall is the best bet for getting a head start on spring planting. It can help manage residue, resulting in faster decomposition and improved seed-to-soil contact. Plus, it prepares the seedbed, which is beneficial for farmers who deal with wet springs that push planting dates back.

And while the concept is simple enough, the choice of what piece of equipment to use or purchase can be overwhelming. At Summers, we've designed, tested and built tillage equipment for every conceivable application. Whether you're into no-till, minimal till, or conventional tillage, chances are we manufacture the right tool to meet your needs. Here's a rundown of some Summers tillage equipment that you may find useful this fall.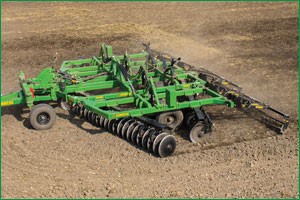 DK Diamond Disk
One of our most identifiable tillage tools, the Diamond Disk is a workhorse that shines in the fall. It's a conventional tillage tool with many benefits over standard X-frame disks. It's also equipped with 26-inch concave disks for aggressive residue cutting and mixing in high residue and moisture conditions.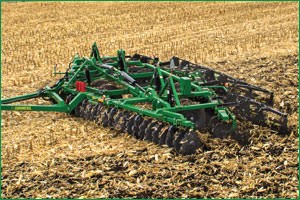 DT Diamond Disk
Built on the same concept as the DK, the DT Diamond Disk is a cross between conventional and vertical tillage. Compared to traditional, full concave disks, the low concavity, notched disks of the DT offer ideal residue chopping and mixing, making it a versatile tool for fall applications.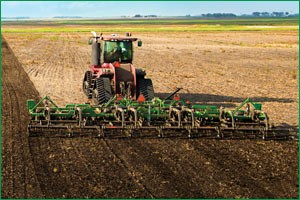 Supercoulter
A true vertical tillage tool, this rectangular-framed implement has a patented hydraulic hitch and two rows of straight-tracking blades for sizing tough residue in the fall. Because it doesn't move soil laterally, the Supercoulter eliminates soil layering and promotes deep root growth. It's ideal for minimal tillage applications without sacrificing residue management.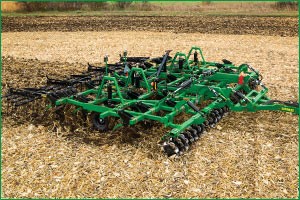 CoulterChisel
This combination tillage tool has gang-mounted coulter blades, four rows of chisel shanks, and finishes with a 4-bar harrow. This setup offers greater residue mixing compared with standard chisel plows, as well as improved field finish thanks to the attached harrows. Plus, the CoulterChisel stays at a given depth to achieve unequaled consistency.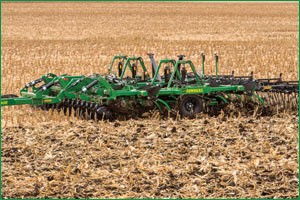 DiskChisel
Another combination tillage tool similar to the CoulterChisel, except it features individually hub-mounted disk blades in lieu of coulters. This results in increased soil movement and excellent residue mixing. The DiskChisel also is a good choice for breaking compaction, and will stay at a given depth (up to 12") for a consistent field finish.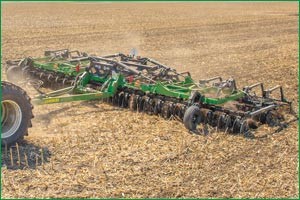 VRT2530
This variable-rate tillage tool allows the operator to adjust tillage aggressiveness on the go. With a front set of dual-mounted disk blades and a rear row of coulter blades, there's flexibility to move from conventional tillage to vertical tillage (or anywhere in between) as conditions change in the field..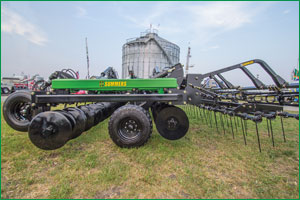 VRT3530
Built on the same variable-rate tillage platform as the 2530, the VRT3530 boasts dual-mounted, angled low-concave disk blades on the front and rear for high-speed tillage applications. It achieves greater soil movement and deeper cutting depths, all of which can be fine-tuned from the comfort of a tractor cab for a custom field finish.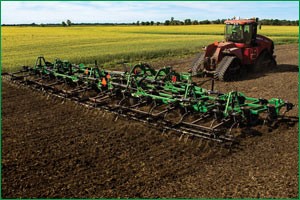 Superchisel
This tillage tool keeps things simple with four rows of aggressive, well-spaced chisels for maximum residue flow. It's designed specifically to break compaction in demanding conditions, and comes in one-, three- and five-section models of 16- to 60-feet wide.