Flow Meters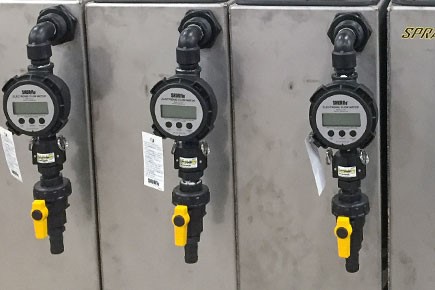 Flow meters provide precise chemical measurements.
Scales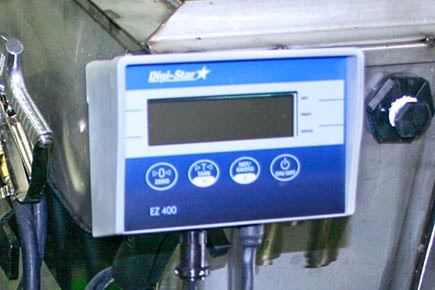 Optional scales accurately weigh chemicals, so you can be assured the right amount goes into your sprayer. Simply weigh the chemicals going into an individual containment area, then reset the scale and weigh the next chemical.
Pump/Engine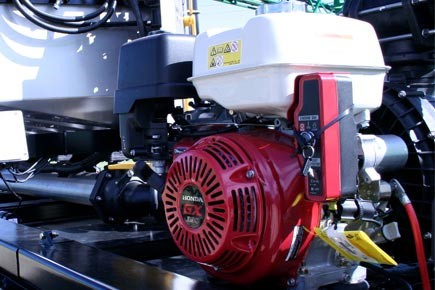 An optional pump & engine package can be added to the Spray Fill Xpress to pump water from the holding tank to the sprayer. It features an electric start, 13HP motor and centrifugal pump that moves water at 440 GPM.
---
Related Products:
LT Supersprayer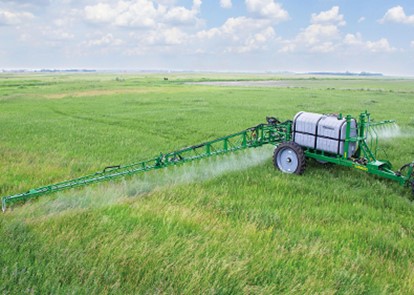 LT Supersprayers are pull-type sprayers that are loaded with standard features and available with 60- to 110-foot boom lengths.
XLT Supersprayer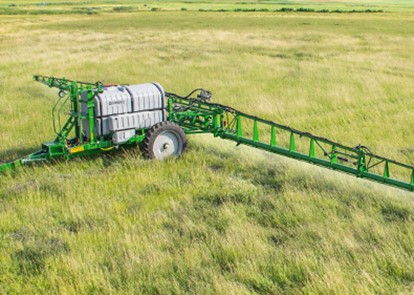 XLT Supersprayers are available with 120- and 133-foot boom lengths for maximum spraying efficiency.