Heavy Duty Drawbar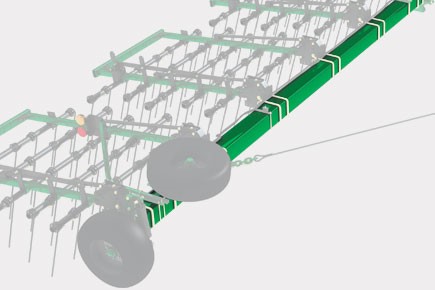 Our 8-by-8-inch drawbar tube is bigger and stronger than anything else available. It provides maximum strength for pulling the harrow.
Auto-Folding Pull Cables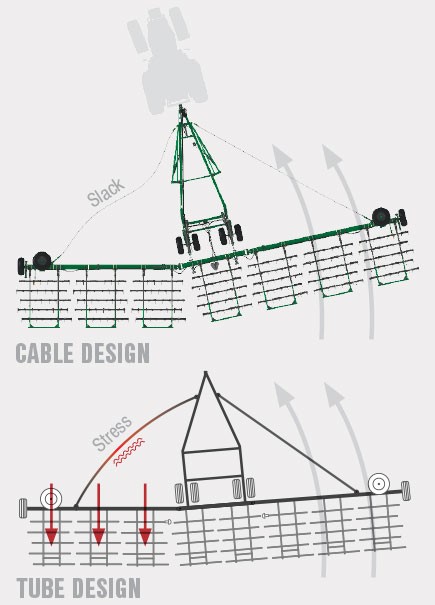 Simply put, cables are better than pull tubes when it comes to harrow design. That's because cables allow easier unfolding from transport to field position. And they're engineered to accommodate the rearward stress that's placed on the inside wing of a harrow during a tight turn. Even more, the Summers auto-folding cable design has a positive lock system and a back-up feature that allows the operator to reverse while the harrow is unfolded to reach isolated areas and tight corners.
Hydraulic Depth Adjustment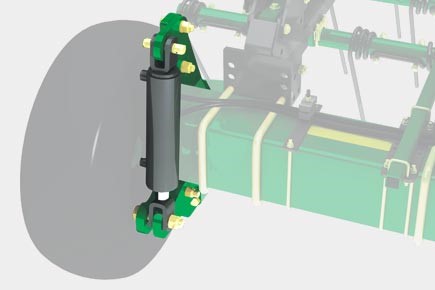 Hydraulic cylinders on the cart and wing wheels allow on-the-go adjustment of down pressure to accommodate different soil conditions and residue. The system provides even down pressure across all harrow bars and offers exceptional ground following ability. The streamlined wing height adjustment design allows teeth to cover the wheel tracks.
Top-Mounted Torsion Bar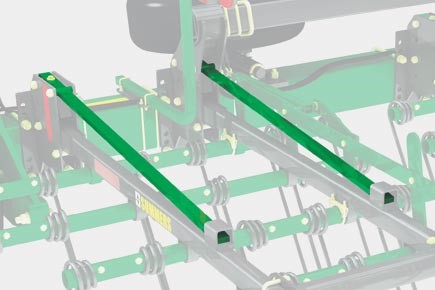 Our exclusive top-mounted torsion bar springs provide a streamlined design for optimum residue clearance.
Adjustable Tooth Angle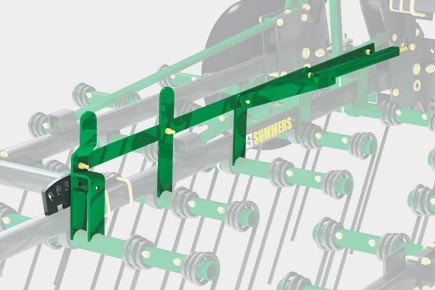 A spring-loaded adjustment lever allows the operator to angle the teeth up to 45 degrees from vertical position. The front bar adjusts independently of the other four, allowing the front bar to work more aggressively, while the rest of the section clears the residue.
---
Related Products:
8-Bar Superharrow 3568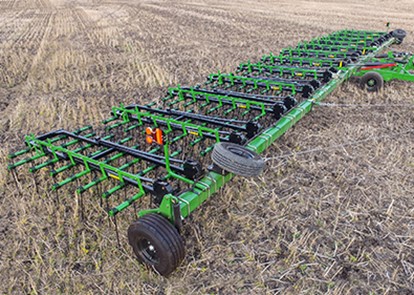 Producing 60 percent more work compared to harrows with five bars, this is an aggressive tool ideal for managing residue, busting clods, demolishing root balls and preparing the seedbed for planting.
Superharrow 3960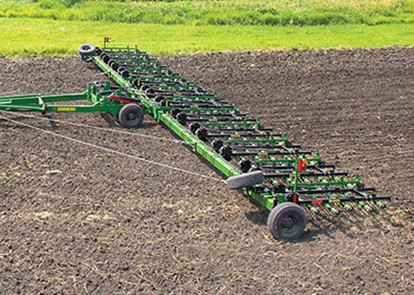 This tool is the ultimate heavy harrow. It has 26-inch long teeth that are 9/16-inch in diameter. The sections are 6-foot wide for closely following ground contours.
Harrow Packer 7960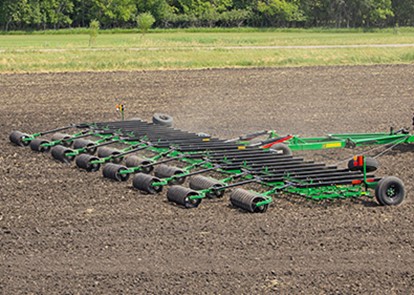 This heavy straight-tooth harrow comes with coil packers for increased moisture conservation.
Harrow Packer 6350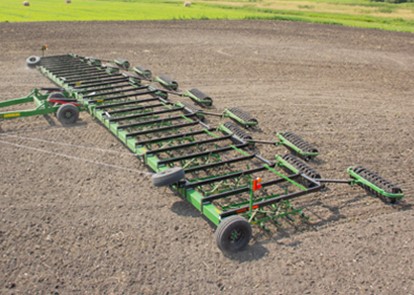 The Harrow Packer 6350 combines a bent-tooth harrow with coil packers for increased moisture conservation.
Superweeder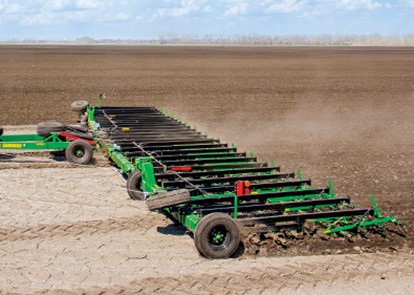 The Superweeder has 4 ranks of adjustable S-tines, followed by a 5-bar bent-tooth harrow to provide an ultra smooth field finish.