Light Tillage Performance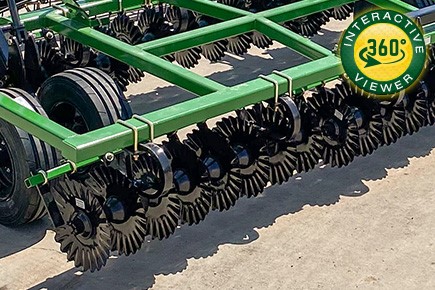 The front gang blades are positioned at a 3-degree angle, and the rear gang blades are positioned at a 5-degree angle. Thorough testing has shown this to be an optimum configuration to achieve the ideal field finish for most farmers. However, the gang angles can be manually adjusted in the shop from 1 to 5 degrees, if desired, to accommodate more unique soil types, conditions and personal preferences.
Blades are spaced 10 inches apart on each gang with the front and rear gangs offset for an effective 5-inch blade spacing. This design results in superior residue flow, yet maximum tillage coverage for thorough soil tilth and excellent residue sizing.
Samurai Blades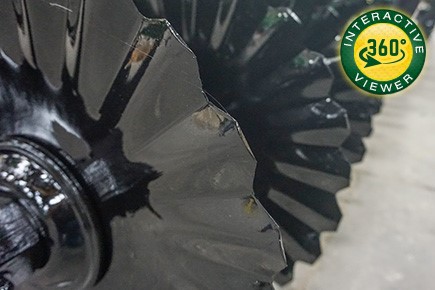 The Summers exclusive Osmundson Mfg. Co. patented Samurai disk blades on the Supercoulter Samurai offer the latest in blade technology. They are slightly concave with a sawtooth design that excels at sizing residue and moving soil. The blades perform well in both wet soils and hard, dry conditions, and they are heat treated for extended life.
Light Footprint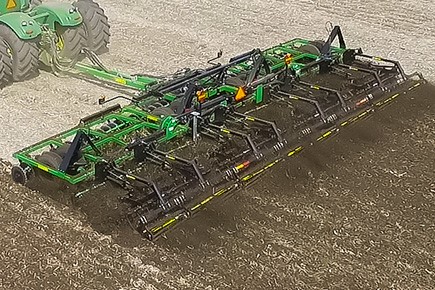 Similar to our popular Supercoulter, the simplistic design of the Supercoulter Samurai has a light enough footprint to help producers get in the field earlier than bulkier tillage tools allow. This advantage allows farmers to complete spring fieldwork quicker, so they can plant sooner.
Hydraulic Hitch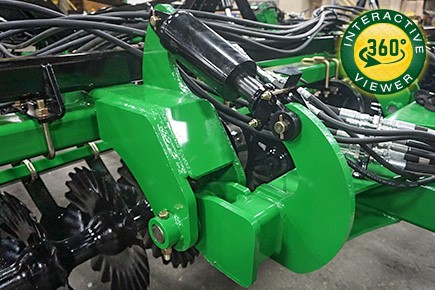 The patented hydraulic hitch allows operators to easily optimize in-field performance by transferring weight between the front and rear gangs. More weight can be shifted to the front to help the Supercoulter Samurai slice through tough residue and hard, dry ground. Shifting weight to the rear results in more aggressive soil movement and better residue incorporation. The hydraulic hitch can also be operated in float position, which works well for seedbed preparation and operation in rocky conditions.
Super-Flex™ C-Shanks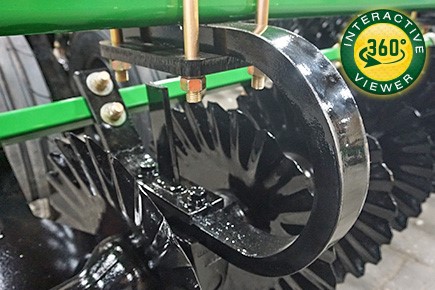 The unique Super-Flex™ gang mounting system is designed to absorb shocks from rocks and stumps, providing protection from blade damage. The toggle-mounted, 7-Lip sealed ball bearings are also designed to self-align as the gang flexes.
Accurate Depth Control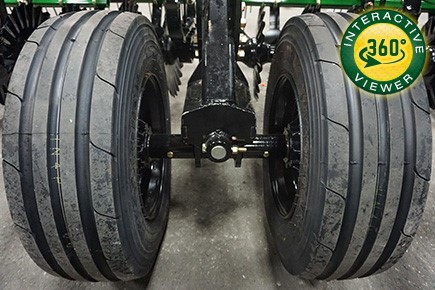 The Supercoulter Samurai offers 0 to 5.5 inches of tillage depth. Dual axles help the implement maintain an accurate depth along all field contours. Also, the standard high-floatation tires and heavy-duty hubs are ideal for use in a variety of soil conditions.
Related Products:
VRT Renegade®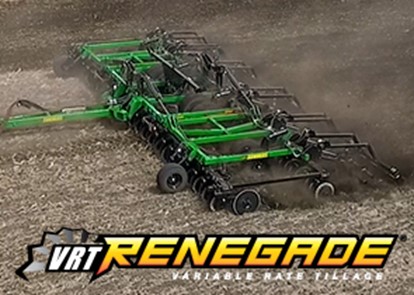 The VRT Renegade® features a highly adjustable design with the ability to switch from minimal to aggressive tillage, and anywhere in between. This unmatched flexibility allows it to do the work of multiple implements and fit into virtually all tillage programs.