Diamond Technology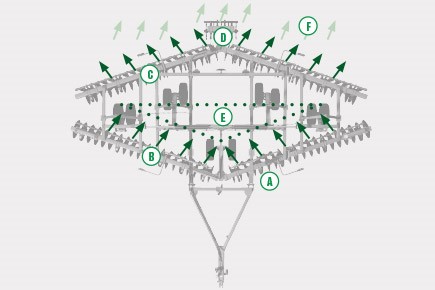 A. Diamond shape floats over rocks without damage
B. 19-degree front gang moves soil inward
C. 18-degree rear gang returns soil outward to eliminate ridging without the use of outside feathering disks
D. The rear five-blade finishing coulter sizes residue and levels the soil
E. Triangular wheel arrangement prevents ridging, skipping and gouging
F. Finishing options create the ideal seedbed
Smooth Disk Blades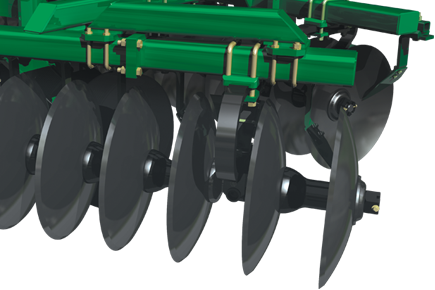 The DK Diamond Disk uses 26-inch smooth disk blades with 3-3/8-inch concavity for aggressive soil mixing. The blades are mounted on heavy-duty 2-inch shafts and include adjustable mud scrapers that flex with the disk blades.
Floating Hitch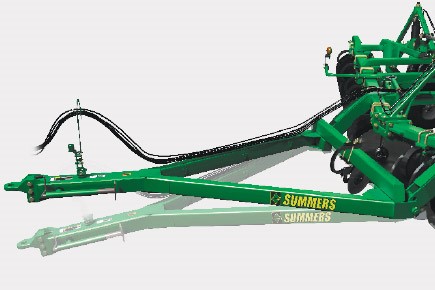 Tillage depth is not affected by the tractor wheels, thanks to the floating hitch. Side draft is also practically eliminated because the disk pulls evenly.
Super-Flex™ C-Shanks and Ductile Cast Spools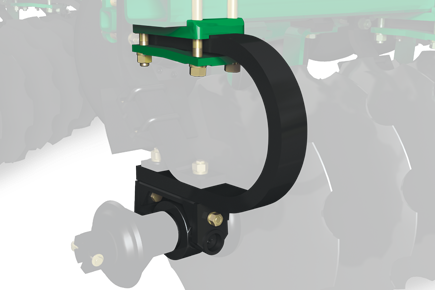 The Super-Flex™ C-Shanks are an exclusive feature from Summers to absorb shocks and extend the life of the tillage components. To further maximize durability, the toggle-mounted, triple-seal ball bearings are designed to self-align as the gang flexes, and the spools are ductile cast for superior strength.
Single-Point Depth Control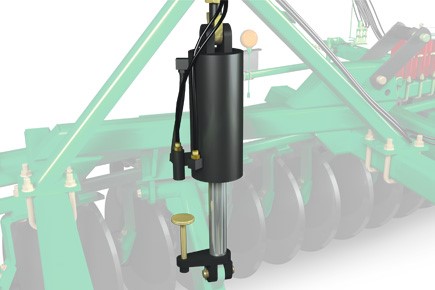 The depth setting for the entire implement can be adjusted from just one of the hydraulic cylinders.
Finishing Coulter Gang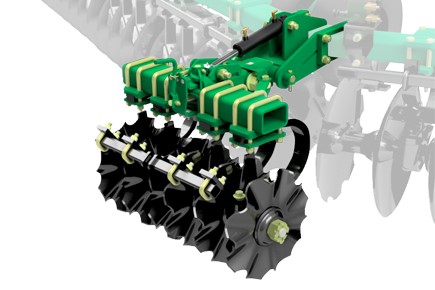 The six-blade finishing coulter gang sizes residue and levels the centerline to provide a uniform soil profile. It uses active hydraulic down pressure for maximum performance.
---
Related Products:
DT Diamond Disk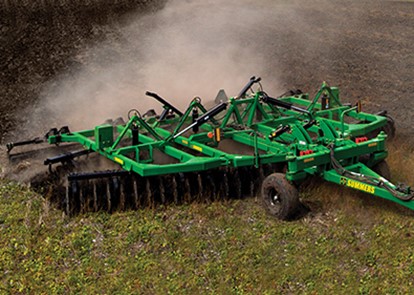 The DT Diamond Disk is a cross between conventional and vertical tillage. It's notched disks are ideal for residue chopping and mixing, making it a versatile tool for a variety of tillage strategies.
DiskChisel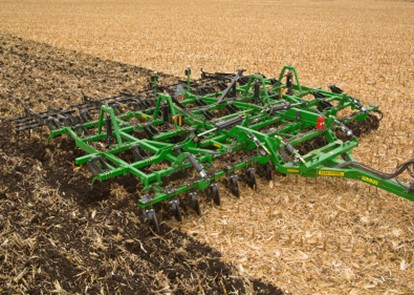 The DiskChisel is a combination tillage tool with individually hub-mounted disk blades, four ranks of chisel shanks, and a 4-bar harrow.
CoulterChisel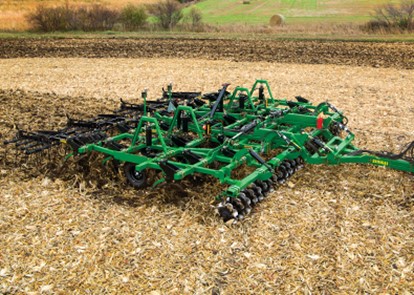 The CoulterChisel is a combination tillage tool with gang-mounted coulter blades, four ranks of chisel shanks, and a 4-bar harrow.