January 2017
Summers Awarded for VT Flex Applicator, Spray Fill Xpress

Summers Manufacturing has recently been recognized with two 2017 AE50 product awards from the American Society of Agricultural and Biological Engineers (ASABE). The awarded products are the Spray Fill Xpress and VT Flex Applicator.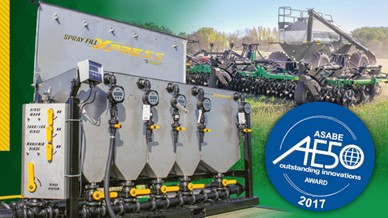 The patent-pending VT Flex Applicator is a fully customizable fertilizer application tool, whereas the Spray Fill Xpress is a carefully engineered sprayer filling system that greatly reduces fill times and increases spraying productivity. 


ASABE is an international scientific and educational organization dedicated to the advancement of agricultural, food and biological system engineering. AE50 awards honor the year's most innovative designs in engineering products or systems for the food and agriculture industries.