Harrow Packer 7960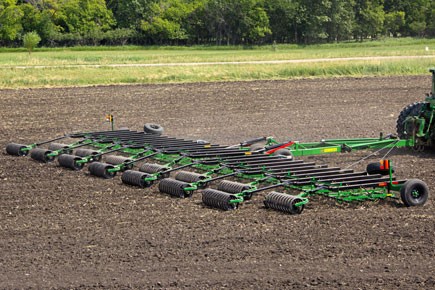 The Harrow Packer 7960 (model SH7960) has a front five-bar harrow with adjustable, 9/16-inch-diameter teeth for aggressive tillage action. It also comes with rear coil attachments to pack the soil, preventing water loss and erosion.
Applications: seedbed preparation, spring tillage, spring residue management, fall residue management, soil conditioning
---
Related Products:
Harrow Packer 6350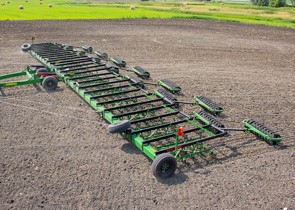 This tool has lighter, bent teeth, making it less aggressive than the Harrow Packer 7960.
8-Bar Superharrow 3568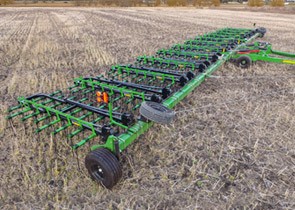 The With 1/2-inch diameter teeth and eight full rows of harrows, it breaks up more residue and clumps in a single pass, allowing greater surface area to be exposed for expedited decomposition.
Superharrow 3580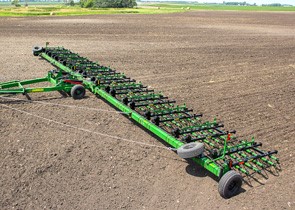 The Superharrow 3580 has 8-foot-wide sections with 1/2-inch diameter teeth and no coil packers.
Superharrow 3960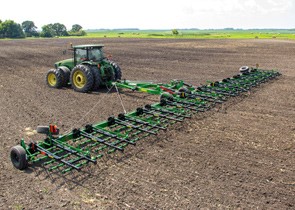 This tool is similar to the Harrow Packer 7960, except it doesn't include coil packers.
Superweeder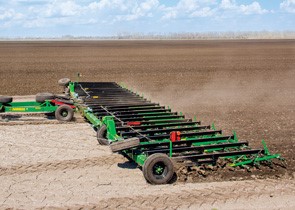 The Superweeder is another excellent tool for seedbed prep. It has 4 ranks of S-tines, followed by a 5-bar bent-tooth harrow.
Coil Packer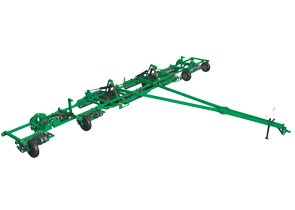 This tool uses only coils to firm the soil and provide light tillage action.