DiskChisel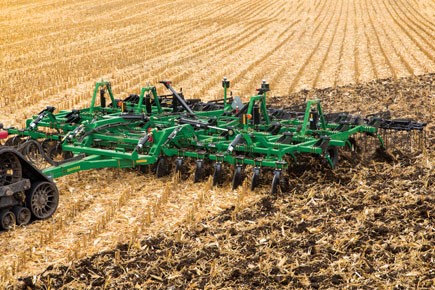 It's more than a chisel plow. The DiskChisel is the ultimate tillage tool for mixing residue and breaking compaction. Featuring a front row of individually hub-mounted disk blades followed by four ranks of chisel shanks and a 4-bar harrow, it's an ideal fit for many fall tillage programs.
Applications: fall tillage, fall residue management, minimum tillage, conventional tillage
---
Related Products:
CoulterChisel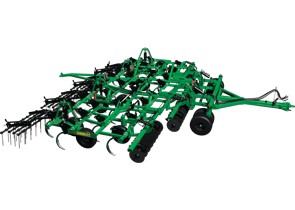 The CoulterChisel is similar to the DiskChisel, except it has gang-mounted coulter blades, instead of hub-mounted disk blades. As a result, it offers great residue chopping with less soil mixing.
Superchisel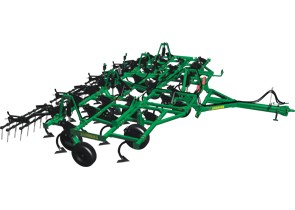 The Superchisel is a more standard chisel plow, featuring four ranks of chisel shanks with no disk blades.
DK Diamond Disk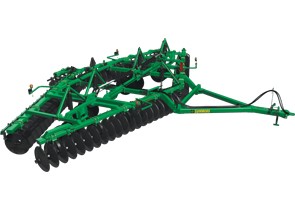 The DK Diamond Disk is another conventional tillage option. Equipped with 26-inch concave disks, it is ideal for more aggressive soil mixing.
DT Diamond Disk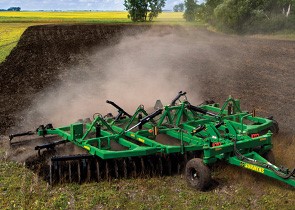 The DT Diamond Disk is an ideal option for residue management. Its notched disks work well for residue chopping and mixing, making it a versatile tool for a variety of tillage strategies.