The Logic Behind Land Rolling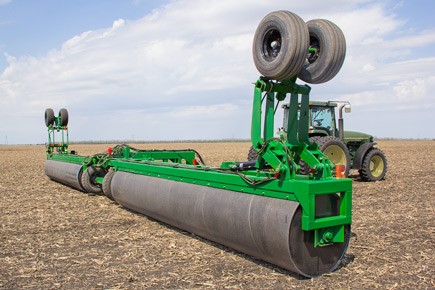 Rocks, root balls and other solid objects can cause expensive damage and wear to combines when harvesting low-to-the-ground crops. That's why we recommend using a land roller soon after planting. It pushes those objects into the ground, so they aren't picked up later by the combine header.
Land rollers also firm the soil (without compacting it) to maximize seed-to-soil contact. In our side-by-side field tests, we've found that land rolling results in quicker emergence and increased yields of one to two bushels per acre in soybeans. Additionally, land rollers can be used in the fall after harvest to fracture tough residue.
Coil packers are similar to land rollers, but they deliver less pressure to the ground, and the coils also provide light tillage action by sizing dirt clods. These products leave a herringbone pattern in the soil, compared with the smooth finish produced by standard land rollers.
---
Land Rolling Products:
Hydraulic Fold SuperRoller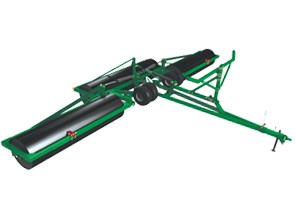 These SuperRollers offer all the benefits of land rolling, but with the added convenience of hydraulic folding and unfolding of the sections. This means the operator doesn't have to back up the tractor to switch from transport to working positions.
Trail Type SuperRoller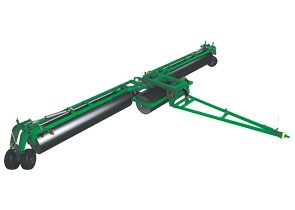 Available in widths up to 91 feet, trail type SuperRollers have a floating hitch to closely follow ground contours. On these models the operator must back up the tractor in order to unfold the sections into working position.
Coil Packer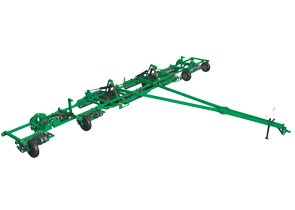 The Coil Packer delivers less pressure to the ground than land rollers, while producing a herringbone soil pattern to resist erosion. The Coil Packer also provides light tillage action by sizing dirt clods.