Dig Deeper With Conventional Tillage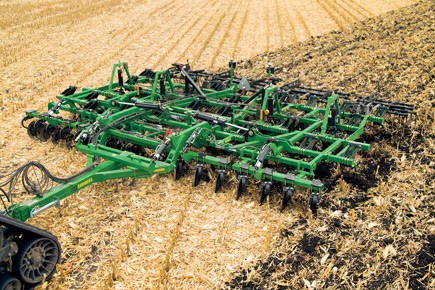 Conventional tillage is often characterized by deeper tillage tools, such as disks and chisel plows, that can mix large amounts of soil, bury heavy residue or break compacted layers.
---
Conventional Tillage Products:
DK Diamond Disk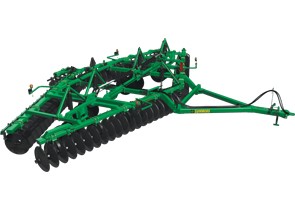 The DK Diamond Disk is a conventional tillage tool with many benefits over standard X-frame disks. It's equipped with 26-inch concave disks for aggressive soil mixing.
DT Diamond Disk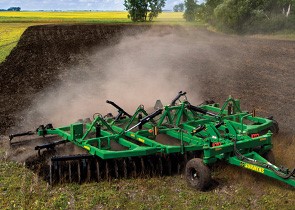 The DT Diamond Disk is a cross between conventional and vertical tillage. Its notched disks are ideal for residue chopping and mixing.
Superchisel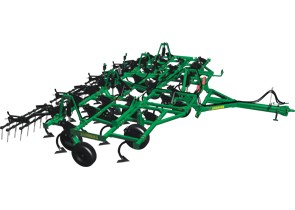 The Superchisel is a high-performance chisel plow with four rows of aggressive chisel shanks that are spaced for maximum residue flow.
DiskChisel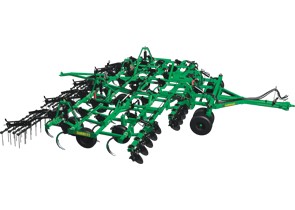 The DiskChisel is a combination tillage tool with individually hub-mounted disk blades, four rows of chisel shanks, and a 4-bar harrow.
CoulterChisel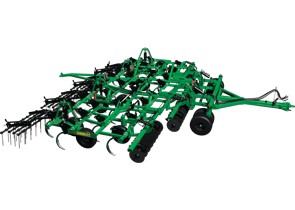 The CoulterChisel is a combination tillage tool with gang-mounted coulter blades, four rows of chisel shanks, and a 4-bar harrow.
Supercoulter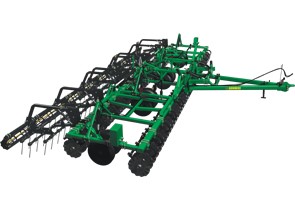 The Supercoulter is a true vertical tillage tool. It has a rectangular frame with a patented hydraulic hitch and two rows of straight-tracking coulter blades for sizing tough residue.
VRT2530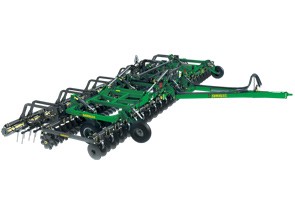 The VRT2530 variable-rate tillage tool allows you to adjust tillage aggressiveness on the go. It offers conventional tillage performance with the ability to switch to less mixing in areas where you want to leave more residue on the surface.