Three-Point Hitch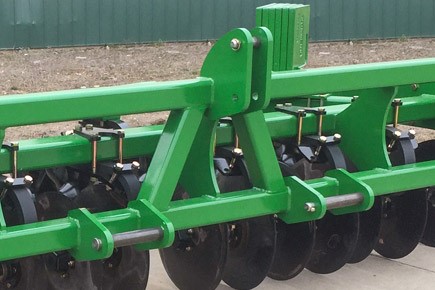 All 3RT models easily attach to a tractor's three-point hitch.
3RT 2010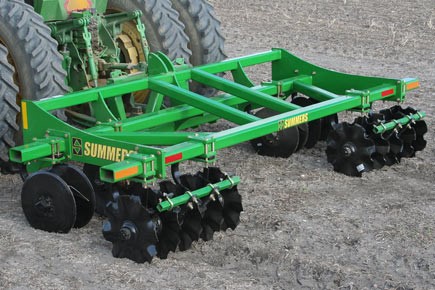 The 2010 is designed specifically for filling ruts left by heavy farm equipment, such as sprayers or combines. Twenty-two-inch dual-mounted, adjustable angle disk blades bring dirt into the rut, while 22-inch five-blade coulter gangs act as levelers to leave an optimal field finish.
3RT 2110 and 2210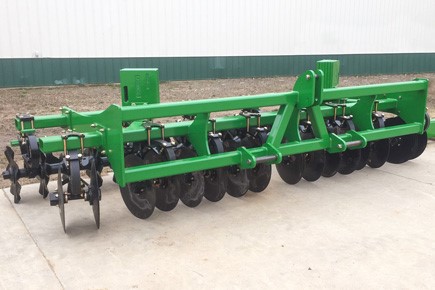 For reclamation and spot tillage, the 3RT 2110 and 2210 are simple, rugged options ideal for working smaller or more confined areas. The 2110 is equipped with a row of concave disk blades for soil mixing, followed by a row of coulter gangs for leveling and residue management. With two rows of concave disk blades, the 2210 is a more aggressive tillage tool that offers increased soil movement and mixing. 
Adjust On The Go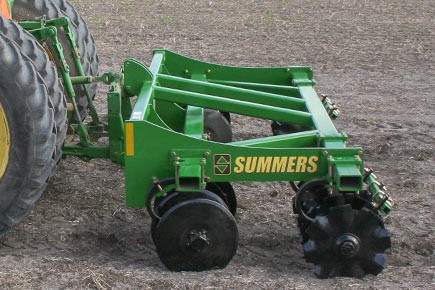 Depending on the tractor's three-point configuration, the operator may have the flexibility to adjust the top link arm and fine-tune aggressiveness as field conditions change. For instance, with the 3RT 2110 this would mean shifting from conventional tillage of the concave disks to vertical tillage of the coulter blades.
Adjustable Spacing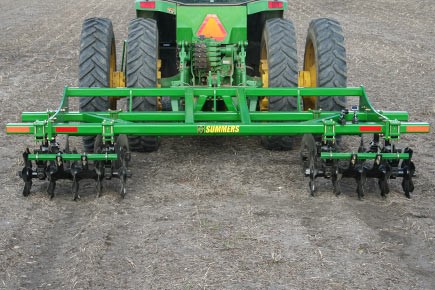 The configuration of the 3RT 2010 is adaptable for 90- to 132-inch-wide center-to-center spacing, so only the intended parts of the field are worked.
Coulter Blades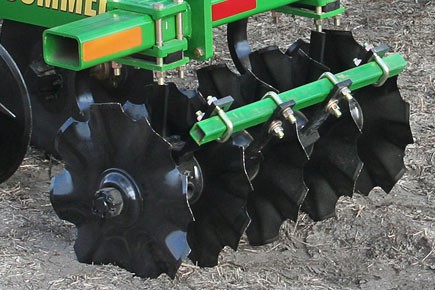 The 3RT 2010 and 2110 are offered with a variety of blade options to customize your tillage performance. Duracoat blades with WEAR-TUFF™ lining are also available to extend blade life by as much as 3 to 5 times.
22-Inch Dual-Mounted Disk Blades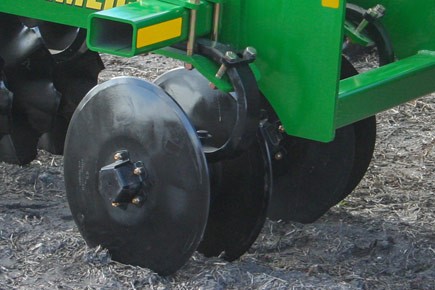 Disk blades are slightly concave for soil mixing, and manually adjustable from 5- to 24 degrees to customize the soil movement and field finish you desire.
---
Related Products:
DT Diamond Disk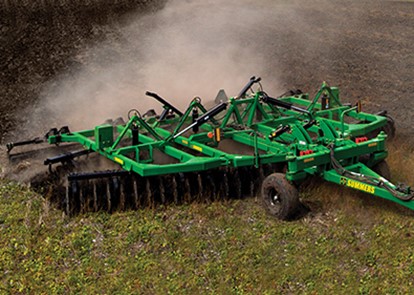 The DT Diamond Disk is a cross between conventional and vertical tillage. It's notched disks are ideal for residue chopping and mixing, making it a versatile tool for a variety of tillage strategies.
DK Diamond Disk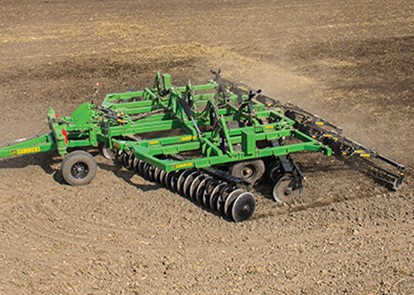 The DK Diamond Disk is a conventional tillage tool with many benefits over standard X-frame disks. It's equipped with 26-inch concave disks for aggressive soil mixing.
VRT2530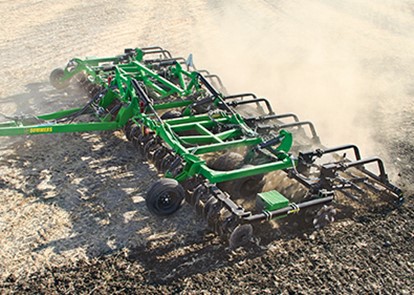 The VRT2530 variable-rate tillage tool allows you to adjust tillage aggressiveness on the go. This one tool provides the flexibility to move from conventional tillage to vertical tillage performance, or anywhere in between.
VRT3530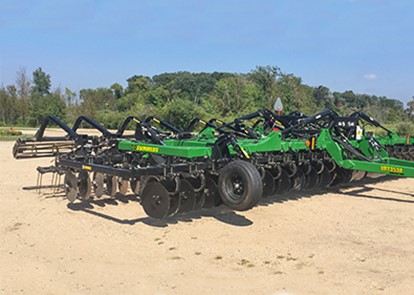 The VRT3530 produces an excellent field finish at high speeds and at depths of 6 inches or more.