True Vertical Tillage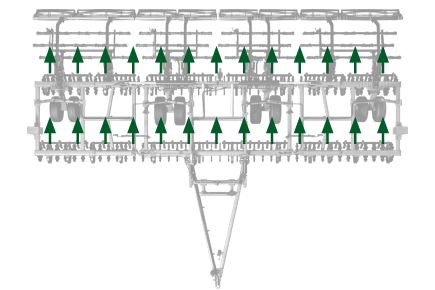 Mounted on a rectangular tube frame, the Supercoulter's blades are designed to run straight for true vertical tillage performance. Simply put, it doesn't move soil horizontally. Instead, it "scores" the soil, helping to achieve optimal soil fracturing and promoting deep root growth.
Hydraulic Hitch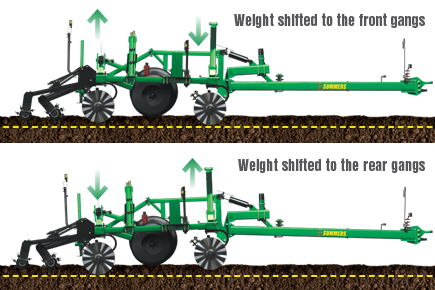 The patented hydraulic hitch allows you to transfer weight between the front and rear gangs. Placing more weight on the front helps the Supercoulter slice through tough residue and hard, dry ground. Shifting weight to the rear results in more aggressive soil movement and better residue incorporation. The hydraulic hitch can also be operated in float position, which works well for seedbed preparation and operation in rocky conditions.
Super-Flex™ C-Shanks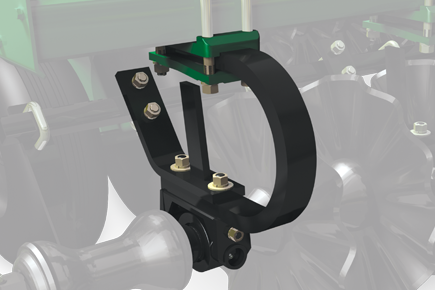 The unique Super-Flex™ gang mounting system is designed to absorb shocks from rocks and stumps, providing protection from blade damage. The toggle-mounted, triple-seal ball bearings are also designed to self-align as the gang flexes.
Blades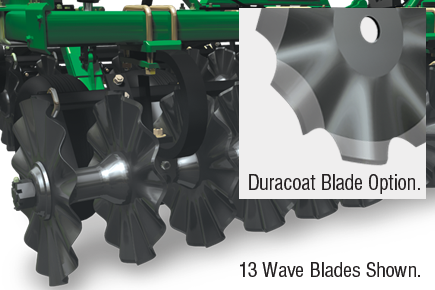 The Supercoulter is offered with a variety of blade options to customize your tillage performance. The front and rear gangs can even be equipped with different blade types to match any personal preference. Duracoat blades with WEAR-TUFF™ lining are also available to extend blade life by as much as 3 to 5 times.
Accurate Depth Control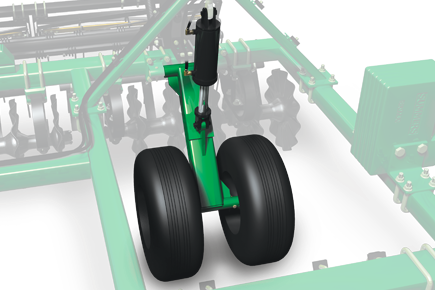 Dual axles help the Supercoulter maintain an accurate depth along all field contours. Also, the standard high-floatation tires and heavy-duty hubs are ideal for use in a variety of soil conditions.
---
Related Products:
Supercoulter Samurai™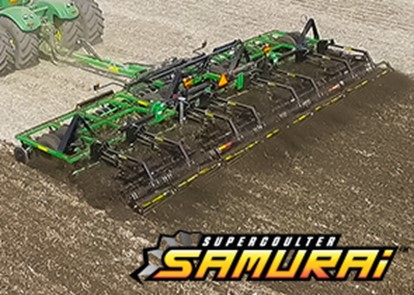 The Supercoulter Samurai offers many of the same benefits of the Supercoulter vertical tillage tool, but is designed to move more dirt, thanks to its aggressive Samurai blades.
DT Diamond Disk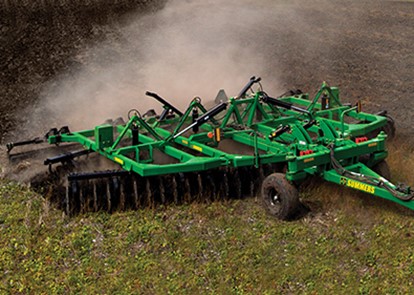 The DT Diamond Disk is a cross between conventional and vertical tillage. It's notched disks are ideal for residue chopping and mixing, making it a versatile tool for a variety of tillage strategies.
DK Diamond Disk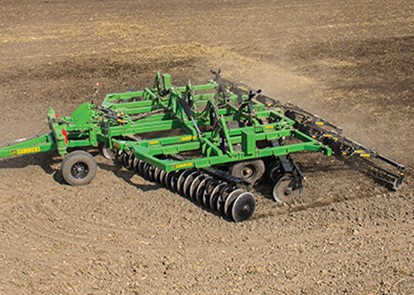 The DK Diamond Disk is a conventional tillage tool with many benefits over standard X-frame disks. It's equipped with 26-inch concave disks for aggressive soil mixing.
VRT2530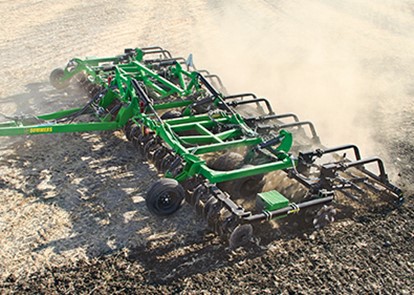 The VRT2530 variable-rate tillage tool allows you to adjust tillage aggressiveness on the go. This one tool provides the flexibility to move from conventional tillage to vertical tillage performance, or anywhere in between.
VRT3530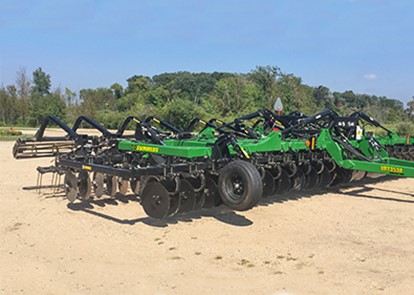 The VRT3530 produces an excellent field finish at high speeds and at depths of 6 inches or more.
VT Flex Applicator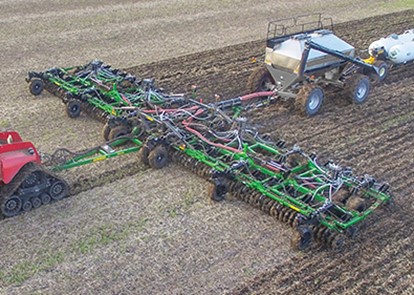 Precisely place up to three mediums (dry, liquid and NH3) at once in the root zone, while also sizing residue.