Customizable Knives and Levelers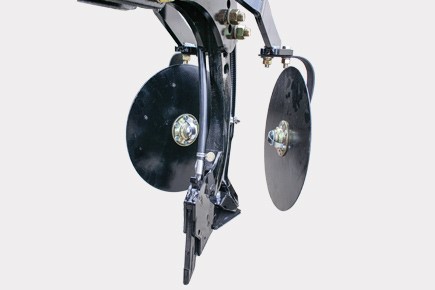 The high-precision, low-disturbance application knives are fully adaptable to any combination of dry, liquid and anhydrous ammonia fertilizers. They feature 500 pounds of trip pressure to help prevent damage from rocks or other obstructions. Additionally, the independently mounted disk levelers are adjustable for sealing the fertilizer in the root zone.
Coulters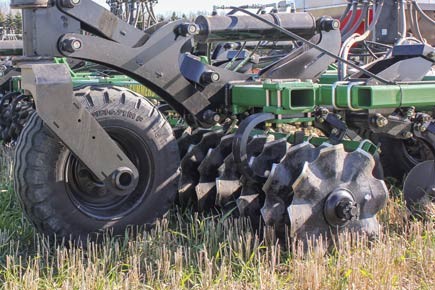 Not only do the coulter blades slice residue in-row, but they can also be configured for mid-row slicing. This, in addition to five different blade options for light or aggressive soil movement, makes the VT Flex Applicator an ideal tool for residue management programs of all types.
Independent Depth Adjustment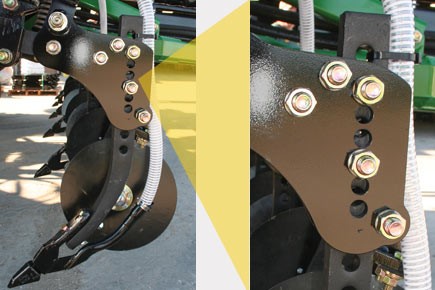 With the VT Flex Applicator, you can independently vary the placement depth of each fertilizer type relative to the coulter depth. The knives can place fertilizer directly in the root zone to increase nutrient availability to the plant and maximize application effectiveness.
Easy Machine Leveling, Depth Control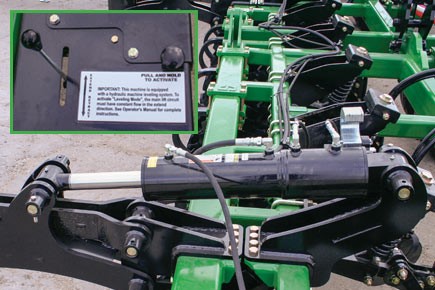 The patent-pending machine-leveling feature doesn't require any tools to adjust. Additionally, the unit's single-point depth control allows quick and easy depth setting.
Fast Operating Speeds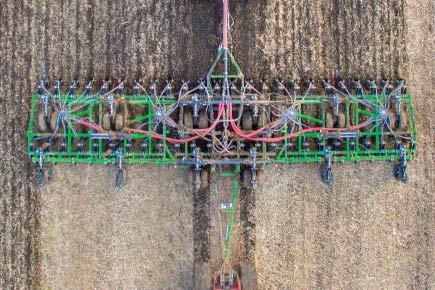 The VT Flex Applicator is designed for operation at 6-8 mph, with high dry application rates of 600-700 pounds per acre, helping you complete fertilizer applications in short windows of time.
---
Related Products:
LT Supersprayer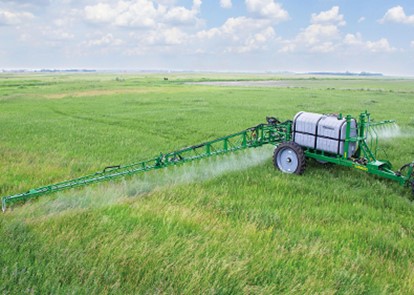 LT Supersprayers are pull-type sprayers that are loaded with standard features and available with 60- to 110-foot boom lengths.
XLT Supersprayer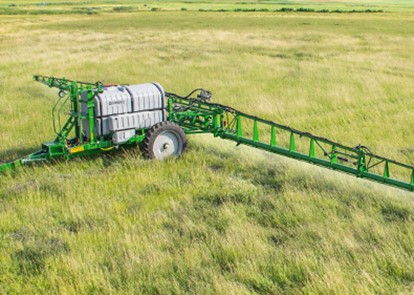 XLT Supersprayers are available with 120- and 133-foot boom lengths for maximum spraying efficiency.
Supercoulter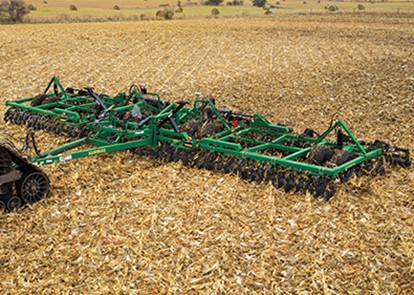 The Supercoulter is the original vertical tillage tool. It has a rectangular frame with a patented hydraulic hitch and two rows of zero-degree mounted coulter blades for true vertical tillage performance.