Tank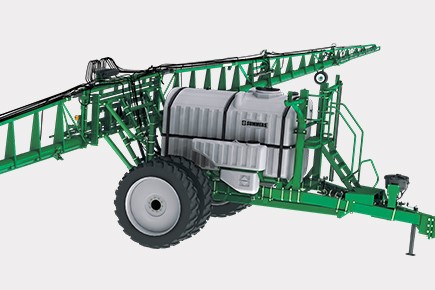 LT Supersprayers are available with 1,000-, 1,500- and 1,650-gallon tank options. Standard tank features include an electric dual jet agitator, agitator flow control, inline strainer, 3-inch bottom fill, and fully drainable sump.
Booms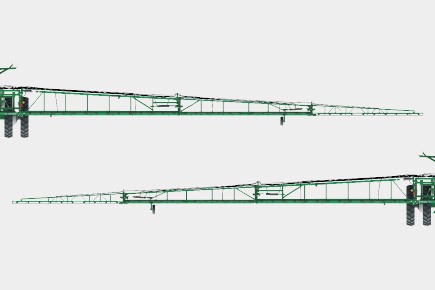 The stainless steel corrosion-resistant boom design uses special drains to eliminate trapped air for quicker on/off times, as well as an electric ball valve for each of the five sections. Boom and main line strainers are also standard.
Lengths available: 60', 80', 90', 100', 110'
Express Boom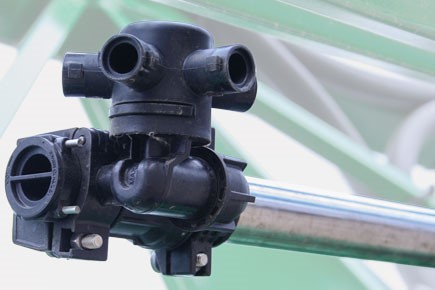 Trapped air in the boom can cause longer shutoff times, delays when turning on and excessive downtime. The LT Supersprayer express boom system rids trapped air for increased efficiency. Modular and constructed of stainless steel, it also is easily flushed and cleaned.
Hydraulic Boom Adjustment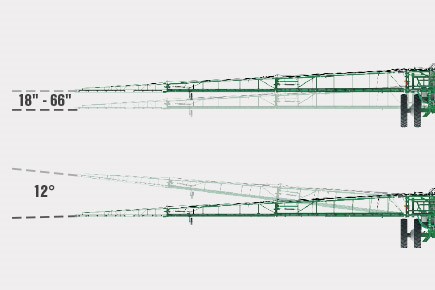 Conveniently manage all boom functions from the tractor cab with one controller. The electrohydraulic system lets you easily change the boom height anywhere from 18 to 66 inches on the go. You can independently raise and lower the right and left tips up to 12 degrees, and you can also fold and unfold the sections between transport and field positions.
Boom Linkage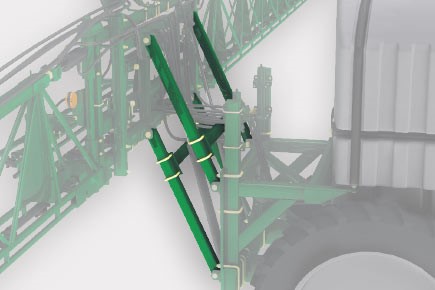 Rugged, parallel linkage helps maintain rigidity in the boom lift system. The unique design also keeps the nozzles pointed at the proper angle to the ground throughout all boom heights.
Shock Absorption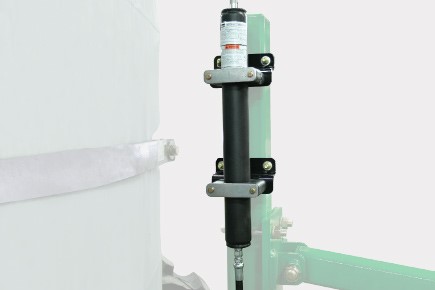 The parallel linkage system is equipped with nitrogen-charged accumulators to help absorb shock. The accumulators provide an extremely smooth ride that's unmatched by any other pull-type sprayer.
Patented Breakaway System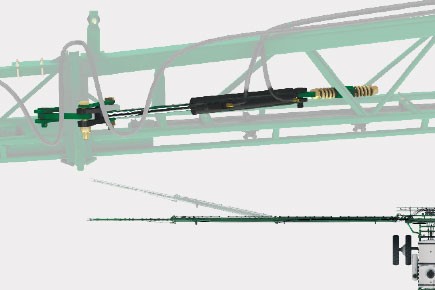 When the outer boom hits an obstruction, the patented breakaway feature activates, and the boom gives way. After the obstruction is cleared, an accumulator smoothly returns the boom to its fully unfolded position.
Nozzles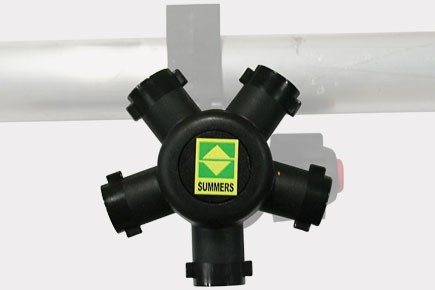 LT Supersprayer booms come standard with five-head pinwheel nozzles spaced 20 inches apart. They are available with 80- or 110-degree combo tips with stainless steel inserts.
Corrosion-Resistant Components
Corrosion isn't a concern on Summers sprayers. That's because we use rust-resistant components throughout the booms.
Electronic Control System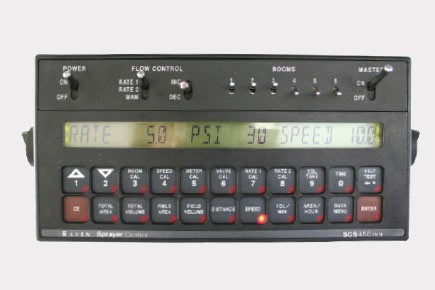 A Raven 450 system offers independent control of the five boom sections. It automatically adjusts application rates according to the cart speed, which can be detected with the standard GPS sensor or by connecting the unit to the tractor's performance monitor or GPS receiver. The controller also displays the actual gallons per acre applied, gallons per minute, total volume applied, remaining tank volume, time, total area worked, vehicle speed and distance traveled.
Clean Water Tank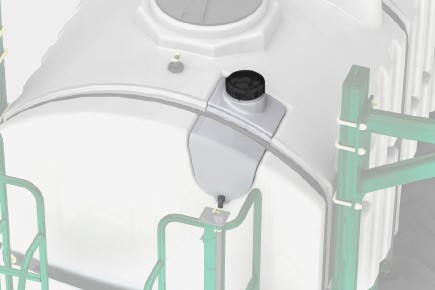 A conveniently mounted tank provides easy access to fresh, clean water.
---
Related Products:
XLT Supersprayer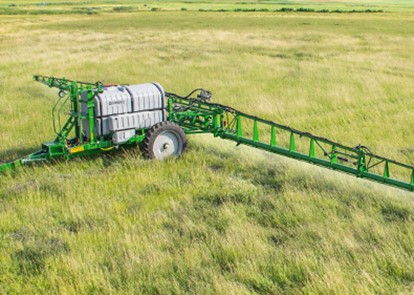 XLT Supersprayers are available with 120- and 133-foot boom lengths for maximum spraying efficiency.
VT Flex Applicator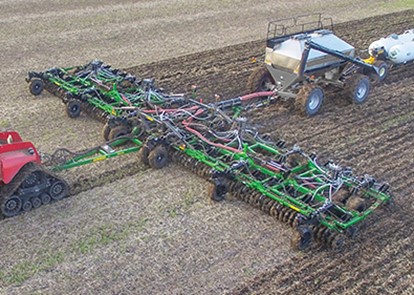 Precisely place up to three mediums (dry, liquid and NH3) at once in the root zone, while also sizing residue.
Spray Fill Xpress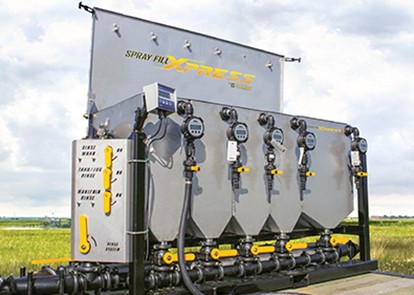 Reduce the amount of time it takes to fill a sprayer by as much as 82 percent, resulting in more time spraying and less time filling.