When You Roll With Us, You Roll With:
More Weight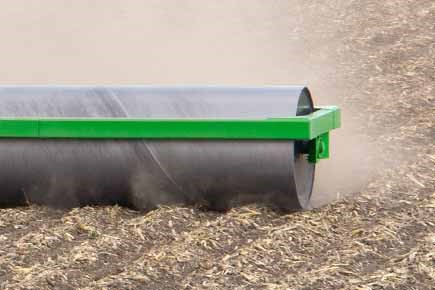 Being big isn't a benefit in itself, but the right kind of heavy can be. When a land roller has industry-leading pounds per foot, there's a clear advantage – especially when it means getting more done without worrying about compaction. Summers SuperRollers average 530 pounds per foot, so it takes less effort to bust clods, push down rocks, manage residue and prepare the seedbed. Our rollers also only exert 3 psi on the ground (a farmer walking his field produces more than that) thanks to a large footprint. 
Thicker Drum Walls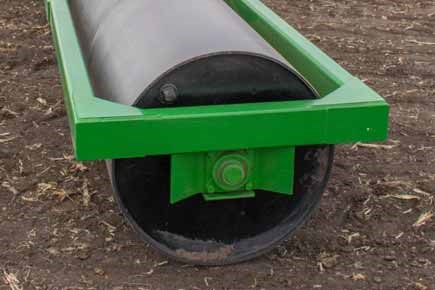 Although they are beefy, land rollers take a beating. Which is why Summers constructs SuperRoller drums to withstand the harshest field conditions. Available with 17/32-inch walls on 36-inch diameter rollers, and 9/16-inch walls on 42-inch rollers, rest assured that no matter how hard you are on equipment, our land rollers are up to the task.
Heavy Duty Transport Wheels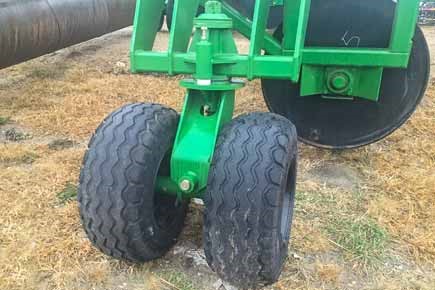 Land rollers need to be durable both on and off the field. That's why our larger Trail-Type Rollers boast twin oscillating 6,100-pound capacity hubs with swivel brakes for unmatched robustness and maneuverability on the road.
10-Year Limited Warranty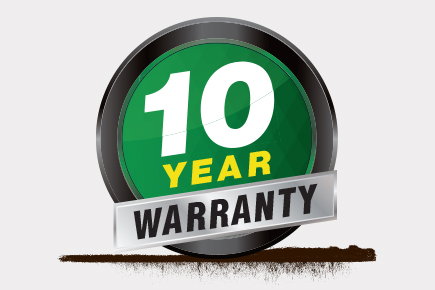 We're so confident in the durability and superior quality of our land rollers that we've been offering 10-year limited warranty coverage on purchases of 2018 through 2022 model year SuperRollers. Simply register your product with Summers to qualify, and we'll have your back on any issues you experience in the next 10 years. If you decide to trade your SuperRoller before warranty coverage expires, the warranty can be transferred to a second owner for a fee. No other manufacturer can provide as much value as that.
Over 50 Years of Experience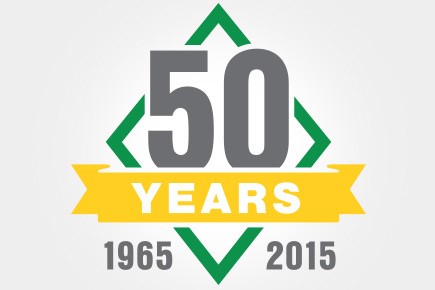 We pride ourselves in producing the best, toughest and most reliable farming equipment on the market, and we have more than a half century of experience to back it up. Sure, a lot has changed in 50 years, but our steadfast focus on customers has never wavered. And because we are 100-percent employee owned, everyone's goal is to continue manufacturing equipment that's better than anything else you'll find.
Be sure to contact your local dealer to find out how you can own a Field Tested Tough™ SuperRoller for yourself! Click here for the Summers dealer near you.
---
Land Rollers Products:
Coil Packer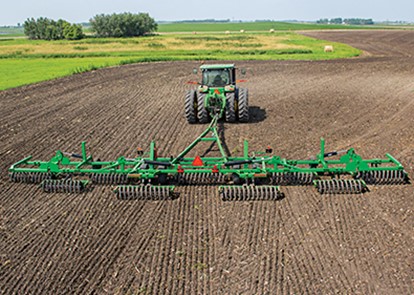 This tool uses coils to firm the soil and provide light tillage action. It leaves a herringbone pattern on the soil surface to reduce erosion concerns.
Hydraulic Fold SuperRoller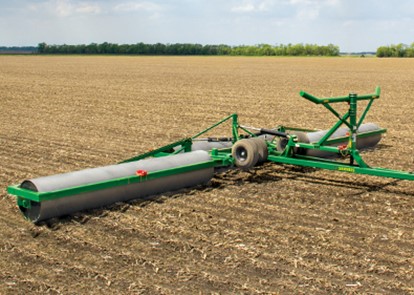 Land rollers can be used for managing rocks, increasing seed-to-soil contact or breaking down residue. Hydraulic folding models allow convenient folding and unfolding of the sections from the tractor cab.
Trail Type SuperRoller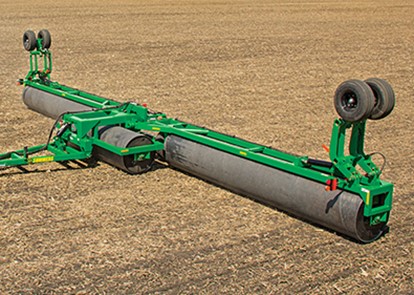 Land rollers can be used for managing rocks, increasing seed-to-soil contact or breaking down residue. Trail type models require the operator to back up the tractor to unfold the sections.