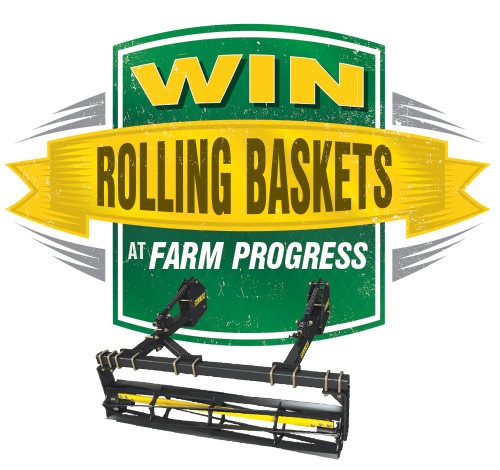 Fit For Your Field!
No matter where you farm, what operation you run, or what conditions you face, Summers has the equipment to meet the challenge. And to help those farmers facing the wettest conditions, we're giving away a free set of our unique mounted rolling baskets - featuring patented internally mounted mud scrapers - to one lucky Farm Progress booth visitor!
Just roll into booth #2066 during the show on August 29-31 in Decatur, Illinois, and talk to a Summers representative to submit an entry. If you win, we'll not only deliver the baskets to you, but also help mount them on your existing equipment.
Click Here to View Terms and Conditions
"Even if it rains,
you keep on rolling."
John Blosser | Morton, IL



David Vanwyk | Ocheyedan, IA